Analysts Predict These Cryptos Will Outperform the Rest of the Field in 2023
Money is not a client of any investment adviser featured on this page. The information provided on this page is for educational purposes only and is not intended as investment advice. Money does not offer advisory services.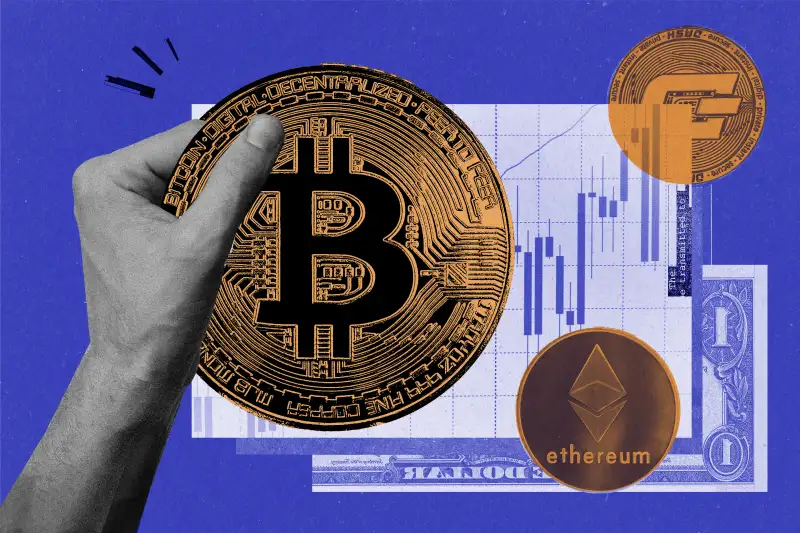 Eddie Lee / Money; Getty Images
Which cryptos will outperform their counterparts in 2023? Coins that "provide utility" like ether and Solana's SOL, according to a new report from analysts at Bank of America.
This will be the year that tokens based on more advanced infrastructure will reward investors with higher returns (or smaller losses) compared to meme coins and governance tokens, the analysts wrote. (Governance tokens are cryptos that give holders voting power on decisions about the development and operations of the project.)
The analysts say institutional investors — who are increasingly considering crypto assets alongside retail investors — are going to be more likely to buy cryptos that are native to blockchain platforms that developers can build applications on. Take ether as an example. The crypto, which is the second-largest after bitcoin in terms of market cap, is the native token of the Ethereum blockchain network, which has many uses, like powering non-fungible tokens (NFTs).
Other major tokens native to such platforms that the analysts say could outerform other cryptos include Polygon's MATIC and Avalanche's AVAX.
Cryptos with strong use cases could outperform
The fact that developers can build applications on blockchains like Ethereum makes those networks' associated tokens start to look more like growth assets (assets with the potential for higher growth over time), says Bank of America analyst Alkesh Shah.
While that means they act less like "trading cards" — as Shah says some other cryptos do — there's still risk, since crypto investments overall are risky.
There's a lot of unpredictability
Analysts say cryptos that have legitimate infrastructure are more likely to produce returns this year, but there's still a lot of unpredictability in the relatively new crypto market.
Meme coins and governance tokens may have no intrinsic value but it's still anyone's guess as to how those prices will move, Shah says. Dogecoin, for example, has soared in the past just because of some tweets from Elon Musk.
Still, cryptocurrencies that fall in these two categories are generally extremely volatile investments, and Bank of America's research suggests they're not the best place to put your money right now.
What crypto investors should keep in mind
The Bank of America report cautions that 2023 could be a tough year for the crypto industry considering that interest rates are high and could be hiked further as the Federal Reserve attempts tamp down inflation. High interest rates make it more expensive for businesses and consumers to borrow money, which can make purchasing speculative assets like crypto less appealing.
While cryptocurrencies have seen explosive growth, they're still risky and should be invested in with caution. Crypto prices are down significantly compared to a year ago, exemplifying their potential for massive price swings. Bitcoin's price, for example, has fallen around 47% since March of 2022.
Crypto markets are also not regulated like those of more traditional financial assets, like stocks, and the collapse of crypto exchange FTX in November was a reminder of the risks that come with that.
Due to the unpredictability of cryptocurrencies, financial advisors say you shouldn't invest anything in crypto that you aren't prepared to lose.
More from Money:
6 Best Crypto Exchanges of March 2023
8 Best Crypto Wallets of March 2023
Why Crypto Prices Are Rallying Right Now — and What's Next for Investors