How to Determine What Your Business Idea Is Worth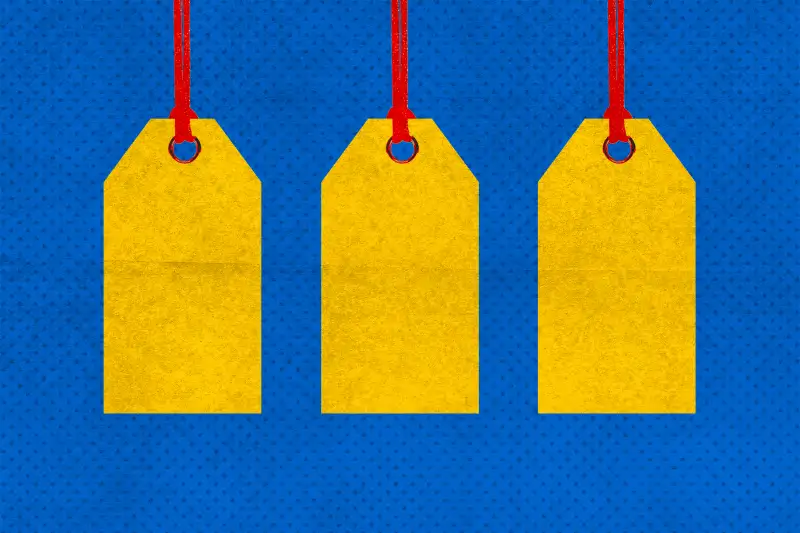 This story is part two of a five-part series on the best way to launch your own business.
As a new business owner, you may have little idea of what to charge for your product or service. Figuring that out is an crucial piece of prelaunch legwork. Here's how to do it.
Name the right price
If you're staying within the same field, one shortcut is to ask whoever hires outside vendors for your company what the ballpark price range is for services similar to the one you plan to offer. "That will give you a sense of what the market rate is," says Gene Zaino, CEO of MBO Partners, a firm in the Washington, D.C., area that provides technology and other services to independent contractors. Some trade organizations put out reports on the going rates in their industry.
The government's General Services Administration website publishes rate schedules for businesses that contract with federal agencies. Seeing what they charge takes digging, but it's worth the effort. Go to gsaelibrary.gsa.gov. Click on a subject area in the category guide, such as "office solutions," and then choose a product for a list of contractors and prices.
Finally, you can also simply go windowshopping. Put yourself in the role of a customer and ask for price quotes. "Looking at your competitors or similar products is the place to start," says Barbara Roberts, an entrepreneur in residence at Columbia Business School and a co-author of The Owner's Journey, a study of closely held businesses.
Know your goal
Before you set your price, count your costs of doing business. "Whatever salary you want to earn the first year, you need to bill 1.5 times that," says Zaino. If, say, you make $120,000 a year in your current job, you'll need to bill about $180,000 to cover costs like health insurance, self-employment or employer taxes, insurance, and running an office to maintain your lifestyle.
Reach out for a reality check
Entrepreneurs are rightly known for their optimism. The best way to determine if your enthusiasm is justified is to write a business plan, says CPA Paul Gevertzman, a tax partner with the accounting firm Anchin Block & Anchin. This document typically includes a description of your product or service, your marketing plan, a market analysis, and financial projections. For help, use the SBA's Business Plan Tool.
Then get feedback from a mentor or an accountant who serves other businesses in the field. (Remember the pros you interviewed about the market for your idea? Tap that pool for a mentor.) "The key is to figure out if all the things you expect are realistic," Gevertzman says. "If not, you've got to give serious thought as to how to make it work. If it doesn't work out on paper, it's probably not going to work."
Look into the future
Another reason to do a business plan is that it can help you estimate what you'll earn—year one and beyond. Your projections should be based on the business you have already lined up, if any, or expect to line up soon, as well as market research that suggests how much more business you could realistically acquire in the next year or two.
Next in this series: 4 Smart Ways to Fund Your New Business