How Disney's New Pricing System Basically Encourages Kids to Skip School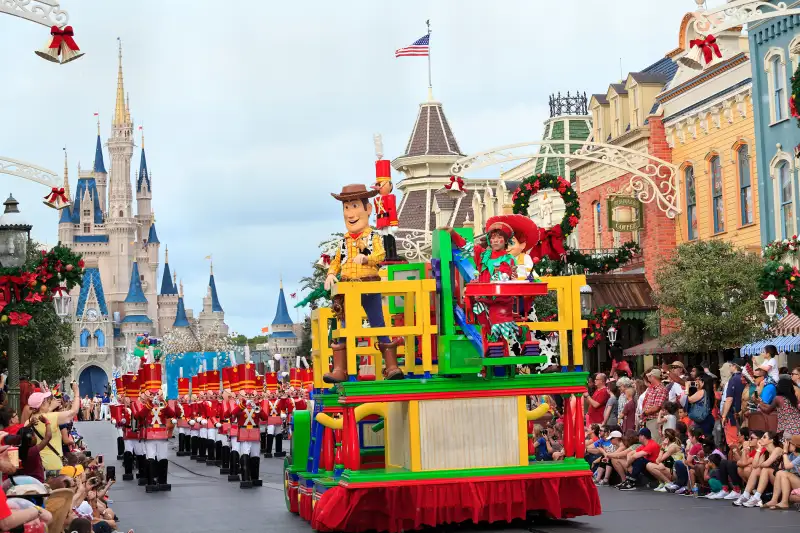 Attention, families: If you'd like to save a little money on a quick visit to Disney theme parks with your children, the simplest path is to pull them out of school.
Over the weekend, Disney parks announced a shift to variable price admissions for single-day tickets, and the upshot is that entrance costs around 20% more on weekends and peak visitation periods like spring break, the winter holidays, and summer in general. One-day adult tickets at California's Disneyland and the Magic Kingdom in Orlando, Fla., cost $119 and $125, respectively, during these "peak" periods. Prices drop to $95 and $105 during "value" periods, which are limited to Monday to Thursday during low-demand months like September. (Kids ages 3 to 9 generally pay $6 less than adults for single-day admissions.)
Observers and analysts have been predicting for years that theme parks would move to variable or dynamic pricing, similar to the way ski resorts price lift tickets, with higher prices for higher-demand days. Disney has been reluctant to institute such changes, preferring the simpler model of (mostly) keeping prices the same no matter what the day or season, while simultaneously raising the cost of admission like clockwork every year.
Yet Disney finally gave in and instituted the new pricing system over the weekend. It's a move that's expected to raise profits and ease crowds at the same time. Inflexible visitors who want to hit the parks during peak periods will pay for the privilege, and people trying to save a little money are more likely to choose to visit the parks on otherwise slow days. It's a win-win for Disney.
Make that a win-win-win for Disney, as the adoption of seasonal pricing only applies to one-day tickets. Disney obviously prefers that visitors purchase multiple-day tickets, as this dramatically increases the odds that guests will stay in Disney hotels and spend more money at Disney-owned restaurants and concessions. And multiple-day ticket prices—which were also hiked over the weekend—are the same no matter the season or day of the week they're used. So Disney can make the argument that multiple-day tickets are better values compared to single-day tickets, even though multi-day guests wind up dropping a lot more dough overall at Disney.
Read next: Bringing Your Family to Orlando's Theme Parks for a Day Will Now Cost over $600
As for visitors hoping to get the best bang for the buck on a single day at Disney, there is little choice but to go when schools are in session. "There will be 83 value days remaining in 2016 — all weekdays during the school year," ThemeParkInsider.com noted. "And there will be 83 more peak days — during spring break, summer weekends and the holiday season in December."
At frommers.com, Jason Cochran, author of Frommer's Easy Guide to Disney World, Universal and Orlando 2016, predicted that one of the immediate repercussions of the pricing change is that in addition to fewer locals and fewer low-income people in general visiting, more children will be playing hooky: "More families will be induced to taking their kids out of school to take advantage of Value rates. Disney may soon become a catchword for truancy among the nation's school administrators."
Disney isn't alone in its shift to seasonal or "surge" pricing. Earlier in February, Universal Studios Hollywood adopted an online discounting system in which visitors pay $5 to $20 less per ticket for purchasing in advance. And as you'd guess, the biggest discounts are available during the slowest visitor periods—think midweek, when school is in session. It's yet another reason families might consider letting their children ditch classes to save a few bucks.