Is Pet Insurance Worth It?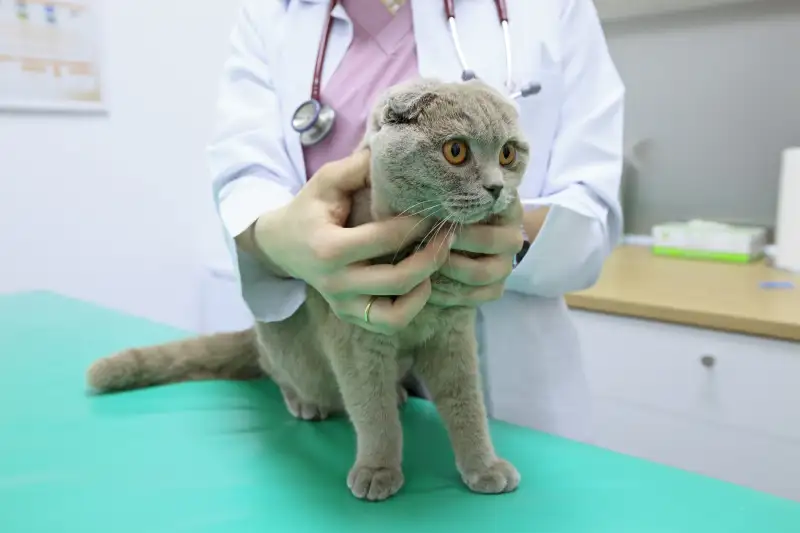 Everyone wants to protect the health of their pet. But does health insurance really pay off? Not for every pet. However, a close look at the numbers suggests it can make sense for owners with big hearts and deep pockets.
To provide a comprehensive answer to this question, we took a closer look at the benefits of pet insurance and whether they're enough to justify the cost. Keep reading to find out if pet insurance makes sense for you and your pet.
Should you get pet insurance?
The decision to get pet insurance depends on the kind of pet owner you are. Pet insurance can allow you to make the best care decision possible for your pet if it gets very ill and vet bills climb into the thousands of dollars.
Of course, this protection comes at a cost. You'll pay a lot in premiums, deductibles and copays, and if your pet never gets seriously sick, you won't save much money. Some pet owners can't take on that financial burden and prefer to save for pet emergencies gradually with a savings account.
To insure or not to insure also depends on whether the policy meets your expectations regarding coverage and cost. Here's what you can expect out of most accident and illness plans:
Pros
Covers diagnosis and treatment for most accidents and illnesses
Covers 70% to 100% of vet bill
Quick reimbursement (usually five to 14 days)
May reimburse boarding costs and lost pet advertisement and reward
No network restrictions; visit any licensed vet nationwide
Cons
No coverage for pre-existing conditions
No coverage for routine veterinary care (including checkups)
Premiums steadily increase as pet ages
You probably won't save money unless your pet gets seriously ill or injured
You must pay upfront and wait for reimbursement
Are pet insurance plans worth the expense?
To see if pet insurance is worth the cost, we gathered price quotes from four pet insurers for purebred and mixed-breed dogs and cats over eight years of their lives. We then compared the prices against probable vets' bills, as reported by the American Pet Products Association (APPA).
After crunching the numbers, we confirmed that the odds of ever collecting insurance on a "normal pet" — one that enjoys an uneventful medical life with occasional but not life-threatening issues — are low but not impossible.
Like most insurance plans, a pet policy is primarily a hedge against the worst case. Say your pet lives eight years without any major health problems. According to APPA, the annual U.S. average for vet bills are less than the typical $500 deductible of many pet policies.
If your pet leads a normal life, medically speaking, the odds of ever collecting on insurance are low. The table below illustrates an example:
| | | |
| --- | --- | --- |
| PET CARE COSTS | DOG | CAT |
| Medical bills over 8 years | $3,664 | $1,608 |
| Monthly premiums over 8 years | $6,403 | $2,988 |
| Total pet care expenses | $9,811 | $4,700 |
| Insurance payout* | $0 | $0 |
*Based on the following insurance terms: 80% reimbursement, $500 deductible and an annual coverage limit of $5,000.
This limited value is hardly unique to pet insurance. After all, most people pay a lifetime of premiums on their homeowners and car policies, yet rarely if ever, make a claim. The coverage is mainly in case your home is gutted by fire or your car is totaled in an accident.
Pet insurance is more likely to pay off when your furry friend gets seriously ill.
Money writer Ingrid Case was glad to have pet insurance when she racked up $28,000 at the vet for her St. Barnard's cancer treatment. In the end, insurance paid out $25,000, reducing the out-of-pocket expenses to $7,500 ($3,000 copay plus the premium payments she made up to that date).
While it's statistically unlikely that your pet will develop such a condition, the bills, if they do, could easily run to four- or five figures, and pet insurance would pay most of that cost.
Here's how insurance may play out if your pet develops a serious health issue like the one mentioned above. During your pet's eight-year lifespan, you'll pay for insurance premiums, routine medical care and cancer treatment.
| | | |
| --- | --- | --- |
| PET CARE COSTS | DOG | CAT |
| Medical bills over 8 years (including cancer treatment) | $13,408 | $11,712 |
| Monthly premiums over 8 years | $6,403 | $2,988 |
| Total | $19,811 | $14,700 |
In the years where you exceed the deductible (due to the cost of chemotherapy and radiation, for example), pet insurance coverage kicks in and will cover 80% of the remaining vet bills. Although there will be some years where you don't meet the deductible and don't benefit from insurance, you'll still see a small financial gain.
| | | |
| --- | --- | --- |
| INSURANCE SAVINGS* | DOG | CAT |
| Medical bills over 8 years (uninsured) | $13,408 | $11,712 |
| Medical bills over 8 years (after insurance payout) | $12,129 | $7,358 |
| You'll save | $1,279 | $4,354 |
*Based on the following insurance terms: 80% reimbursement, $500 deductible and an annual coverage limit of $5,000.
How much does pet insurance cost?
According to the North American Pet Health Insurance Association (NAPHIA), the average cost of pet insurance plans is $48.65 a month for dogs and $28.57 for cats. Upon closer examination, we found that the average monthly cost of insurance varied by an even wider range due to the following factors.
Factors that affect your pet insurance premiums
In our pet insurance price survey, we gathered insurance quotes from five providers and differentiated them by breed, age and location. In doing so, we found that premiums could be as low as $15 or over $100, depending on:
Pet's breed - certain breeds are prone to hereditary conditions that are expensive to treat
Type of pet - premiums for cats tend to be more affordable
Location - rates vary relative to the cost of vet care in each state
Age - premiums for dogs five years and older increase significantly
Despite the uptick in premium costs associated with purebreds, insurance has a higher chance of paying off if the pet is prone to hereditary conditions, as many purebreds are. The pet is more likely to need acute care in its lifespan and insurance would pay most of the cost.
That said, it's paramount to enroll the pet early. Old age sends premiums skyrocketing, rising by an average of about half for dogs and a third for cats, according to our survey. At that point, insurance may not be worth purchasing.
We also recommend you shop around for policies and get quotes from budget-friendly pet insurance providers. According to our most recent price study, some insurers charge double what others do, and that difference could be the deciding factor on whether or not to insure. It can amount to hundreds of dollars a year, and thousands over the pet's lifetime.
What does pet insurance cover?
A comprehensive pet insurance plan — also called an accident and illness policy — covers most medical expenses (including alternative therapy add-ons and even pet behavioral therapy) for a broad range of injuries and conditions. Many insurers also sell separate wellness plans and accident-only policies at lower prices.
Stomach problems, traumatic injury and cancer, are some of the costliest pet medical emergencies. According to Cornell College of Veterinary Medicine, chemotherapy or radiation treatment can easily cost up to $7,000, and that's without including bills for diagnosis and follow-up treatments. Those can add thousands of dollars more.
Of course, disease isn't the only major expense. There are run-ins with cars and self-inflicted injuries — such as what Steve Weinrauch, Trupanion's chief veterinary officer and chief product officer, identifies as the Labradors' tendency to eat "silly things" that require expensive surgical removal.
Fortunately, pet insurance coverage can take care of most, if not all, the expenses as long as your pet was insured before diagnosis, the waiting period has elapsed and you've met the deductible.
However, you'll have to pay for the treatment upfront. Where human health insurance usually reimburses the medical provider directly, pet insurance requires you to pay the entire bill out-of-pocket, and then wait for reimbursement.
What pet insurance doesn't cover
What may come as a surprise to many is that pet insurance policies don't cover much of what we already spend on our pets. Exclusions include grooming, spaying, neutering, food and dietary expenses and preventive care (vet visits, vaccines and parasite prevention). Pet dental care coverage is also very limited and excludes teeth cleaning.
Additionally, the older your pet is at the time of enrollment, the more limited and expensive the coverage will be. For example, many pet insurance providers won't cover hip dysplasia in newly-enrolled older pets, a hereditary chronic condition common in large breeds like Great Danes and German Shepherds.
Most common pet insurance claims
To give readers a better understanding of the cost of veterinary treatment, we looked at Healthy Paws' 2019 Cost of Pet Health Care Report, a document that ranks the company's top insurance claims of the year. Since the publication of Healthy Paw's report, vet prices have increased at a steady rate, mostly due to inflation.
Another factor is the continuous improvement in veterinary services. Pet healthcare is increasingly looking like our own — pets can get MRI scans, organ transplants and new drugs for life-threatening conditions — and these services come at a cost.
Note that the costs illustrated below represent the worst case scenario and many pet owners will never see a bill that high. That said, it can help owners determine whether insurance is a safe bet, especially if they own a breed predisposed to any of the issues listed.
| | |
| --- | --- |
| DOGS | |
| Condition | Most expensive vet bill |
| Stomach issues | $29,086 |
| Skin conditions | $4,138 |
| Ear infections | $12,954 |
| Eye conditions | $7,637 |
| Cranial cruciate ligament injury | $12,972 |
| Growths on skin | $13,692 |
| Cancer | $21,644 |
| UTIs | $9,115 |
| Heart conditions | $18,027 |
| CATS | |
| Condition | Most expensive vet bill |
| Stomach issues | $24,402 |
| Skin conditions | $1,695 |
| Cancer | $3,094 |
| Eye conditions | $4,080 |
| Pain | $5,815 |
| Cancer | $11,643 |
| Kidney disease | $14,737 |
| Diabetes | $9,610 |
So, is pet insurance worth it?
Most pet parents will pay premiums and get little to nothing in return, at least financially, if their cat or dog suffers a typical array of medical issues. If the pet suffers a catastrophic medical problem, the insurance company will spend big — but so will you. A medical bill of $10,000 or more means that your copays could easily cost thousands.
So far, buying pet insurance may not seem like a smart money move for most pet owners. But pet insurance buys something else that's difficult to quantify: peace of mind.
For many, pets are family, not mere companions or items of property. And if a family member falls ill, you'd do everything in your power to save them. Pet insurance minimizes the need to make agonizing choices about expensive pet care. Without insurance, every medical bill may force you to factor cost vs benefits into your decision, but pet insurance allows you and the vet to decide based solely on what's best for the animal.
For many pet parents, that alone is worth the price tag. If you see the value in pet insurance and wish to purchase a policy, check out our best pet insurance companies and request an online quote.