Professional Organizers Reveal How to Make It Super Easy to Do Your Taxes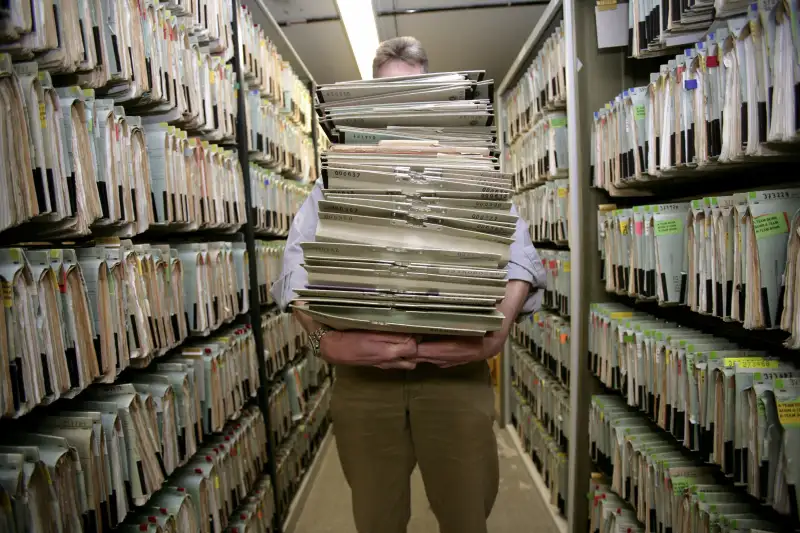 Ulrich Baumgarten—U. Baumgarten via Getty Images
If you spent more time digging through drawers looking for receipts than actually filing your taxes this year, perhaps your "system" for tracking expenses could use some improvement. And the time to get organized is now, so you can start filing paperwork for next year's taxes right away.
We asked some professional organizers for tips on making taxes less of a hassle. Even if you're hopelessly disorganized, you can make things easier on yourself — whether it's you filing your taxes or someone else.
"You want to avoid taking a shopping bag to the tax preparer," says professional organizer Standolyn Robertson. "You want to pay for their tax expertise, not their sorting skills."
"I'm a pretty big believer in accordion folders for this kind of thing," says Julie Morgenstern, a professional organizer and author of several books on organizing and time management, including Organizing from the Inside Out.
"You can carry them around the house, you don't have to pull out separate drawers — it's a one-stop shop," she said. "That's better than a box where you throw everything in and figure it out at the end of the year."
"If you are operating a business, have one set of folders for your business and one set for home," advises Barry Izsak, founder of Arranging It All.
Pros vouch for Smead office supplies for this job; the brand makes numerous varieties of file folders. A 12-pocket accordion folder with a top flap and a cord should do the trick. It will hold your files, and is easy to throw it in a suitcase or in your car if, say, you need to keep track of travel-related receipts.
People who hang onto tons of receipts for their taxes can go for 2-inch jacket folders, which Morgenstern says are good because they have sides that stop small slips of paper from sliding out.
Experts strongly recommend that you label the jacket folders by month or by category — i.e. donations, unreimbursed business expenses, etc. "Don't underestimate the power of labels," Robertson says. Drop receipts in as you go throughout the year, and store them in a portable file box or a filing cabinet drawer. Don't forget hanging folders either — they're terrific for staying organized.
If this all sounds pretty simple, that's because it pretty much is, the experts say. "People tend to make the most elaborate systems for filing receipts and that's why they don't stick to them," Izsak says. Instead, the smartest approach is this: "Create a simple system that works for you and stick to it."
We've included affiliate links in this article. Click here to learn what those are.