Dollar Shave Club Claims It Passed Schick to Be No. 2 in Razor Cartridge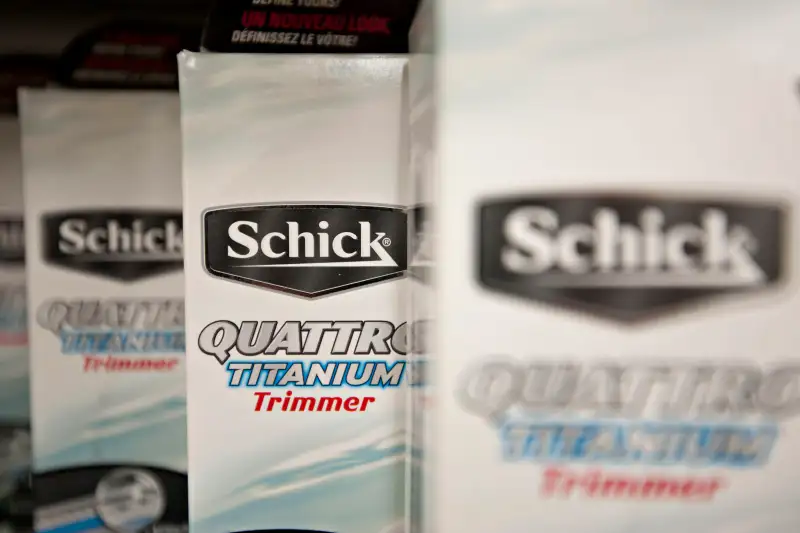 Acker, Daniel—Bloomberg/Getty Images
You remember Dollar Shave Club, don't you? The company's first ads, which called for simplicity and emancipation from razors with "a vibrating handle, a flashlight, a back scratcher, and 10 blades" were actually funny enough to go viral over the past few years. The first of them has been viewed more than 19 million times on YouTube.
Well, that upstart company is now claiming to have overtaken Schick as the second-best selling razor cartridge in the U.S., though as a private company the numbers haven't been independently confirmed.
Unlike razor giants Schick and Gillette, Dollar Shave Club uses a subscription model. The company currently claims to have 2.2 million subscribers who receive either four or five razors per month, depending on the plan.
The company's success no doubt is related to its low prices, which start at the advertised one dollar per month ($3 including shipping), and the high degree of built-in customer loyalty that comes with its subscription model.
But the company also launched a massive ad blitz in November 2014 to get its quirky but strangely compelling ads in front of millions. Since then, the upstart has spent $64.5 million on television ads, far more even than Gillette, the number one razor company, at $43.4 million, according to iSpot.tv.
Given all that marketing spending, it's not surprising that (as AdAge reports) Dollar Shave Club isn't yet profitable, despite having doubled subscribers in the past 10 months. It did, however, receive another $75 million in funding this June, and CEO Michael Dubin says the company doesn't plan to let up on the ad campaigns any time soon.