Meet the 11-Year-Old Who Mowed the White House Lawn for Free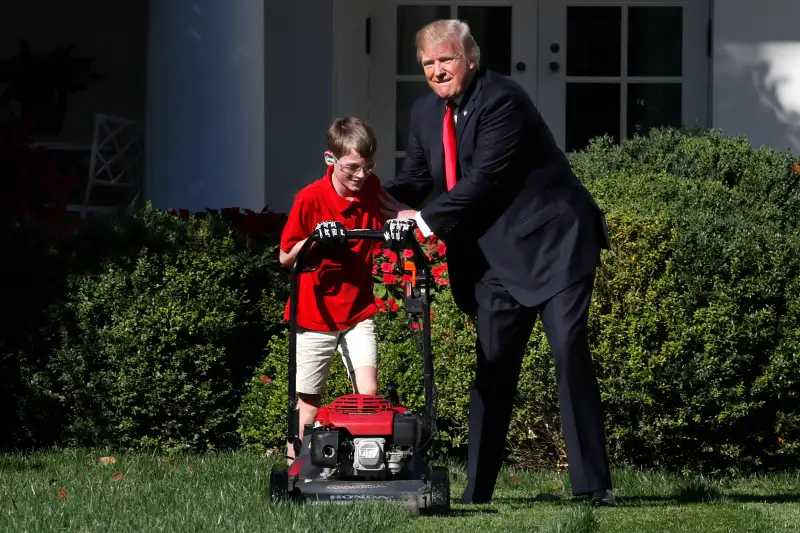 An 11-year-old boy secured a new client for his burgeoning landscaping business: the United States government.
Frank "FX" Giaccio was 10 when he wrote a letter to President Donald Trump earlier this summer offering to mow the lawn of the White House. "I'd like to show the nation what young people like me are ready for," Giaccio said in the letter, which Press Secretary Sarah Huckabee Sanders read to reporters at a briefing last month.
The letter made its way to the Oval Office desk and Trump, impressed with the boy's entrepreneurial spirit, obliged the request. Giaccio's offer to do it free of charge may have convinced the President, too.
"We're lucky," Trump said Friday as he watched Giaccio work with the White House groundskeeping staff in the Rose Garden, according to NPR. "That's the real future of the country."
"It was good, apart from the blazing hot sun," Giaccio said when the day's work was complete, NPR reported. "The good thing was there were no hills."
Trump later gave the boy a shoutout on his Twitter feed. "On behalf of @FLOTUS Melania & myself, THANK YOU for doing a GREAT job this morning! @NatlParkService gives you an A+!"