Donald Trump Has More Money Than Every U.S. President Combined
Money is not a client of any investment adviser featured on this page. The information provided on this page is for educational purposes only and is not intended as investment advice. Money does not offer advisory services.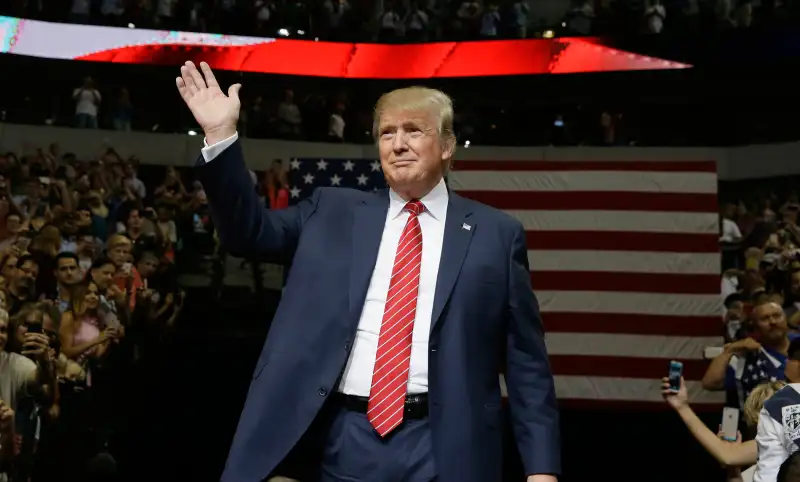 Real estate magnate and reality television star Donald Trump, who currently leads the Republican primary polls, is constantly telling everyone that he's very rich.
And he is. Trump's fortune is estimated to be worth $2.9 billion (according to Bloomberg), or $4 billion (according to Forbes), or $8.7 billion (according to a document Trump circulated at his July campaign announcement), or "well over $10 billion" (according to Trump himself, later the same day).
Even the low end of that range of estimates dwarfs John F. Kennedy's $1 billion (in 2015 dollars) reserve, and makes George Washington's $525 million (again, 2015 dollars) look pedestrian.
In fact, a President Trump would not only be the richest president in U.S. history; he'd be richer than all previous U.S. president combined. (Their collective net worth adds up to only around $2.6 billon.)
At the other end of the spectrum, Bernie Sanders's estimated "fortune" of around $330,507 would put him very near the bottom of the richest presidents list, alongside Vermont's Calvin Coolidge and Harry Truman. Carly Fiorina, currently running second or third in Republican primary polls, would slot in at number 10, just ahead of Bill Clinton at $59 million.
Wisconsin governor Scott Walker, who dropped out of the Republican race this week, would have taken last place on the list if he'd remained in the race and prevailed in both the primary and general elections. He's currently in debt, putting his net worth in negative territory.
Read next: These Are the 10 Richest Women of All Time