Why Even Conservative Republicans Say Donald Trump Must Release His Tax Returns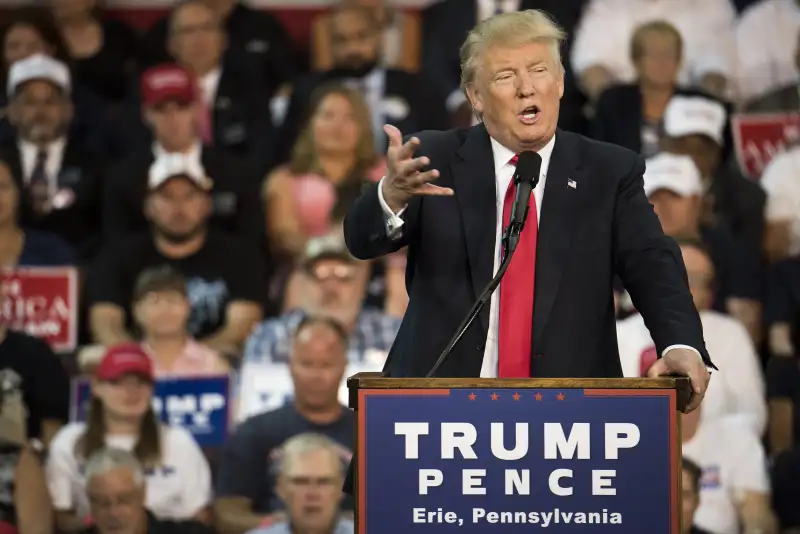 Bloomberg via Getty Images
Mark Sanford, the two-time governor and current Congressman from South Carolina, is a self-professed "conservative Republican" who plans on following the party line and voting for Donald Trump in the presidential election.
But Sanford doesn't exactly seem happy about it. In an op-ed penned for the New York Times, Sanford said that he has "no stomach for his personal style and his penchant for regularly demeaning others." More importantly, though, Trump's decision to not release his tax returns "would hurt transparency in our democratic process," likely resulting in hundreds of other political candidates refusing to release their returns in the future:
Sanford was once considered a presidential candidate himself, but a 2009 sex scandal involving a mistress in Argentina and a made-up story about hiking the Appalachian Trail as an excuse for his disappearance have likely derailed his national political ambitions.
Read More: The Clintons Paid $3.6 Million in Taxes in 2015
For the time being, it is not required by law for presidential candidates or any others seeking political office to release their tax returns. Yet doing so when running for president has become a well-established tradition. As Sanford's fellow Republican, Senate Majority Leader Mitch McConnell, told Business Insider in May, "For the last 30 or 40 years, every candidate for president has released their tax returns, and I think Donald Trump should as well." (McConnell has endorsed Trump as well, but says he hasn't ruled out rescinding that endorsement.)
Sanford pointed out that in the past, Donald Trump criticized Mitt Romney for not releasing his returns earlier during the 2012 presidential contest, and that Trump has previously gone on record saying he would release his returns before the 2016 election.
Over the past weekend, Trump's running mate Mike Pence said in a radio interview that he would be releasing his own tax returns before the November elections. "We'll look forward to making all that information available," Pence said of his returns.
Read Next: 8 Epic Business Failures with Donald Trump's Name on Them
He also said on the air that Trump will likewise make his tax returns public once an IRS audit is complete. However, Trump himself has recently stated he will not release his tax returns before the November election.