Even Donald Trump Thinks Companies Should Offer Better Child Care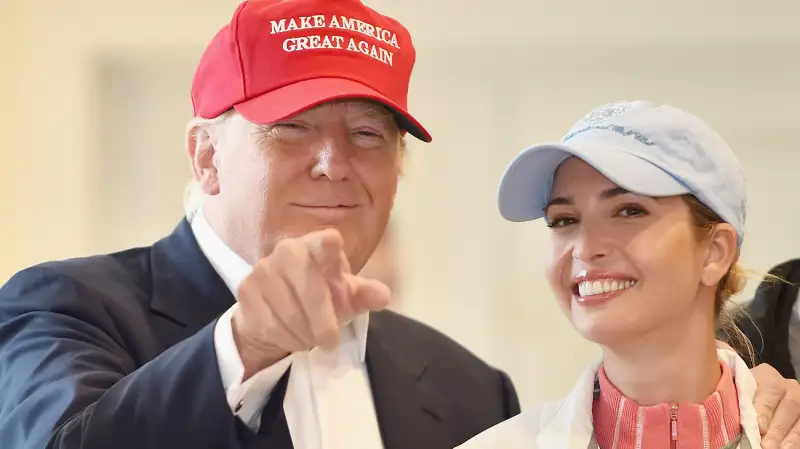 Jeff J. Mitchell—Getty Images
Donald Trump thinks more companies should provide affordable on-site child care for working parents. That the leading contender for the Republican presidential nomination is suggesting that businesses do more to improve their employees' work-life balance is just another twist in an already unpredictable election season.
"It's not expensive for a company to do it," Trump told an audience of 350 people Thursday in Newton, Iowa. "You need one person or two people, and you need some blocks and you need some swings and some toys. You know, surely, it's not expensive. It's not an expensive thing. I do it all over, and I get great people because of it... It's something that can be done, I think, very easily by a company."
Trump's comments come as yet another major tech company expanded its paid parental leave policy. Spotify on Thursday announced that any full-time employee is entitled to six months' leave at full pay to care for a child. Coming on the heels of recent policy updates from Amazon, Netflix, and Microsoft, Spotify's program will allow new parents much-needed flexibility, giving them until their child's third birthday to take the leave and offering the option to use the entire six months all at once, or split it up into three segments.
Spotify's policy also applies retroactively to anyone who's been an employee with the company since 2013, and includes a one-month "Welcome Back" period during which the employee can work from home, go part-time, or create a flexible schedule. All parents, including those who adopt or use a surrogate, are eligible.
America trails other advanced economies when it comes to offering paid parental leave. Only one in nine workers receives formal paid leave policies, according a 2014 report by the White House's Council of Economic Advisers.
As more companies ramp up their paid leave options for men and women, company executives may stop seeing child-bearing as a female issue, thus reducing the pay and career advancement disparity between the sexes. In either case, Trump's comments and another big move by a high-profile company make it seem as if corporations are starting to see employees as people with full lives outside of the office. The question remains, when will all employees enjoy at least some paid leave?
"As a culture, America tends to go through these changes in fits and starts," says Kenneth Matos, senior director of research at Families and Work Institute. "It's the result of resisting the centralization of policy seen in other countries. It allows us to experiment more to find ways to raise the ceiling on our achievements," he says, "but it also allows for much lower floors when our experiments don't work out as we would like."