This Is the Age When Women Start Falling Behind in Pay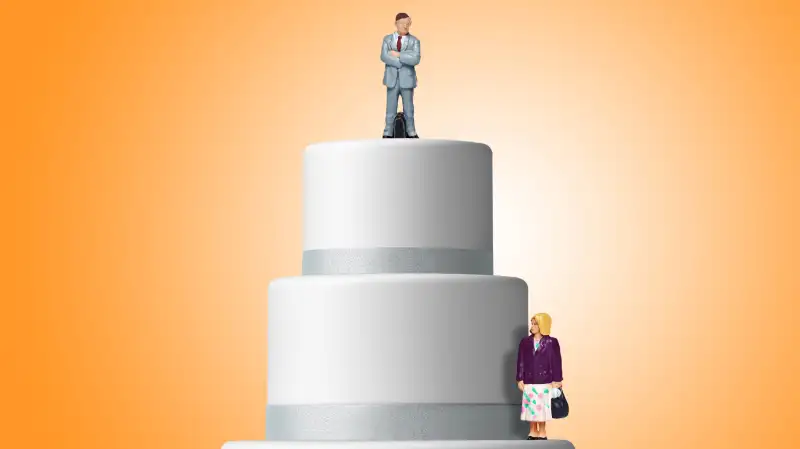 Sarina Finkelstein (photo illustration)—Getty Images (1); Alamy (1)
There's yet another reason for women to push for raises early in their career—and for employers to be extra supportive of younger and mid-career female workers, according to a new PayScale study.
The survey of 1.4 million full-time workers found that median salaries for women are not only lower than men's at every age, but also begin to plateau much earlier.
Women, on average, stop seeing wage increases between the ages of 35 and 40, when median salary tops out at $49,000. Men, on the other hand, are paid more and more until age 50 to 55, when their wages plateau at $75,000—which incidentally, is the salary at which economists say happiness tops out.
---
---
Of course, median salaries do not account for differences in men's and women's job titles, industries, educational backgrounds, and skills. But PayScale also measured the pay gap in a way that controlled for all of these factors (and more) and found that, overall, women make 2.7% less than men—even when they work the same jobs and have the exact same qualifications.
Peaking Earlier
Women's salaries seem to peak earlier for several reasons, including the fact that marriage and children affect women's pay negatively (while actually improving men's).
The human biases that lead to the pay gap are often subconscious, says Lydia Frank, PayScale's senior director of editorial and marketing. "Managers and colleagues of workers with kids should question their assumptions," she says. She cites one example of an after-work event: "Are you inviting a dad to a basketball game because he is the best with clients, or because you think he's more likely to be free than another employee who is a mom?"
There's another possible explanation for why the pay gap widens with age: Women are less likely to rise to high-paying executive positions. According to the new PayScale data, 45% of men work at management level or higher, while only 37% of women do.
Women who do become executives actually face the biggest pay gaps, however: Executive women are paid 6.1% less than equally qualified men, while non-manager women are paid 2.2% less than their male peers, the survey found.
Read More: