Drake Is One of the Richest Rappers on the Planet. Here Are All the Ways He Makes and Spends His Millions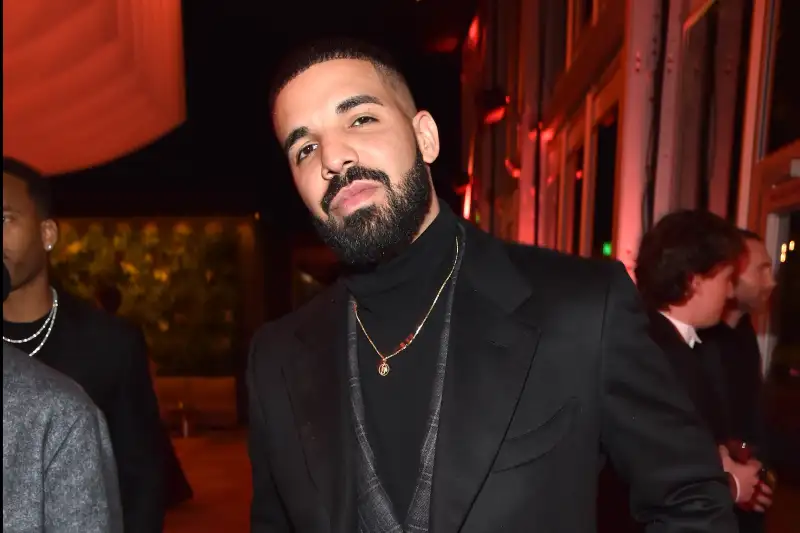 Kevin Mazur/VF18—WireImage
In his new album Scorpion, Drake says all he thinks about "is hunnids" — easy to do when you've got a lot of them.
At just 31-years-old, Aubrey Drake Graham, known as Drake, is the fourth richest rapper in the world, according to Forbes. Over the course of his prolific career, the Canadian rapper has amassed a net worth of $100 million.
Over the course of this decade, Drake has mastered the art of releasing music for the streaming-era. His albums More Life was the most streamed album on Apple Music last year, Views exceeded 3 billion streams in 2017 and he reigns as the second most-streamed artist of all time according to Spotify.
Drake isn't just making money off his music. He has lucrative deals with companies like Apple and Nike, his own whiskey line and record label, and various other investments adding to his net worth.
Here are all the ways Drake makes and spends his fortune:
How Drake First Made His Money
Drake's career in entertainment began at 15-years-old, when he started acting in various TV series until landing a spot on the hit show Degrassi.
He debuted his early rhymes on the show in 2003, and left in 2005 to pursue rap full time. Drake eventually signed with rap legend Lil Wayne's label Young Money Entertainment in 2009 for a reported $2 million — one of the most lucrative deals at the time, according to Page Six. Three years later, Drake released his first and only Grammy-award winning album Take Care.
Drake has since released three more albums: Nothing Was the Same, Views, and Scorpion, three additional mixtapes and launched his own recording label, OVO Sound, in partnership with Warner Brother Records.
Drake Is Rich — But Has A Lot of Haters
This year, Drake climbed one spot up Forbes' annual rankings of the richest names in hip-hop to number four, amassing a total net worth of $100 million.
Drake broke records in 2016 when his tour with rapper Future grossed $84.3 million over the course of 56 dates, becoming the most lucrative hip-hop tour to date (dethroning Jay-Z and Kanye West in the process).
Tallying up all of his albums prior to Scorpion, Drake has sold about 10 million records as of two years ago, and all have gone platinum.
Drake's successes aren't without controversies. He's currently muddled in a legal dispute with rapper Jas Prince, who wants more of Drake's fortune for allegedly being the first to "discovering" the artist.
The rapper is also in the midst of a feud with rapper Pusha T, who revealed to the world Drake has a secret child with adult actress Sophie Brussaux in his diss track "The Story of Adidon." Drake confirmed the rumor in his song "Emotionless" on the Scorpion album.
Drake's Deals
Drake allegedly ditched co-ownership with Jay-Z and Beyoncé's star-studded Tidal streaming service to sign a deal with Apple worth $19 million, according to Fortune. Since the deal, the iPhone company made Drake their darling, releasing promos featuring him singing along to Taylor Swift and even letting him pursue TV and film. "If I had a company today, I would give it to Drake and Future to run in a minute," Apple Music head Jimmy Iovine told Hollywood Reporter. "They're incredibly talented guys. Very, very talented."
Drake also has a major stake in clothing, launching his own line October's Very Own that reportedly has a revenue of $4.3 million, according to the intelligence firm Owler. Though Drake signed with Nike's Jordan Brand five years ago, and recently released the $225 Air Jordan 8 Retro OVO sneaker, rumors have circulated this year suspecting the rapper will ditch his Jordan for the German athletic brand Adidas.
The rapper's other investments include the Virginia Black Whiskey company, which he wants to take public after raising $30 million, and the Toronto Raptors NBA team. Drake and the Raptors pledged $2 million to Canadian basketball over the next five years, plus $1 million to refurbish local courts over the next two years.
Drake Lives a Luxurious Lifestyle
The singer/rapper has an $8 million mansion in Hidden Hills, California, with neighbors Kanye West, the Kardashians and fellow Canadian Justin Bieber. The house has an enormous outdoor pool, a cavernous wine cellar and a tennis court, Business Insider reports.
Drake has numerous luxury cars, including Rolls Royce, McLaren and a Bentley he even featured in his music video for Started From The Bottom.
The Canadian heartthrob has an impressive jewelry collection, featuring Rolexes and diamond rings.
Drake has so much money, sometimes he just gives it away by the thousands. Earlier this year, he went around giving away nearly $1 million on housekeepers, college kids and homeless children in Miami, documented in his music video for God's Plan.