Dunkin' Donuts Just Introduced 'Donut Fries' and Everyone Already Loves Them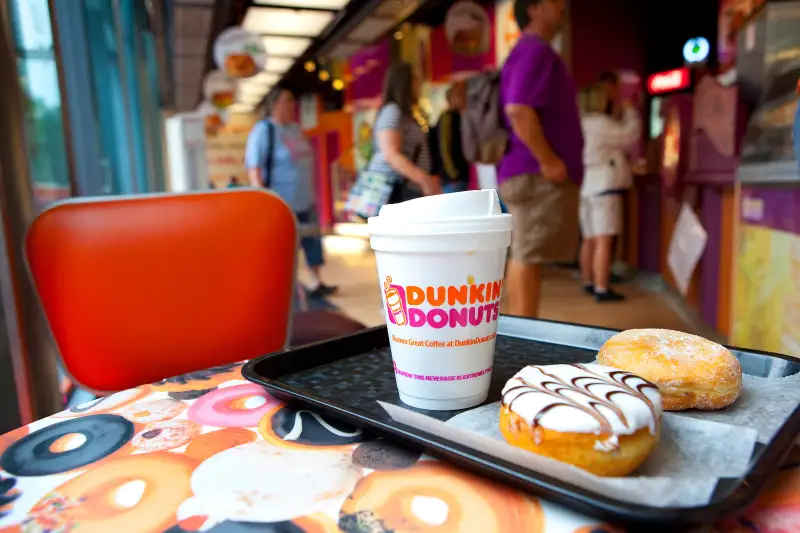 Krisztian Bocsi—Bloomberg via Getty Images
Dunkin' Donuts is testing out a new sugary snack you never knew you needed.
The fast-food giant introduced "donut fries" as part of a new snack menu, with a trial run in Boston, Massachusetts. Dunkin' Donuts also debuted a $2 menu that includes other snacks like Munchkin dippers, waffle-breaded chicken tenders and gluten-free brownies, in addition to the donut fries.
"The snacking menu features several new sweet and savory items that pair perfectly with Dunkin' Donuts' signature beverages and are ideal for an energizing afternoon break," a Dunkin' Donut spokesperson said on Wednesday, according to Boston Globe. The spokesperson added that the new menu items would be trialled at "a small number of its restaurants in the Boston market."
The snack menu is the latest in a recent rollout of new promotions, including Dunkin' Go2s, which features deals on various breakfast-style meals including an egg and cheese Wake-up Wrap that is $2 for two.
But the undoubted star of Dunkin' Donuts new lineup are the donut fries. The sugary side is already an online hit, with customers taking to social media to show their love of the donut fries. "Dunkin' Donuts needs to bring these to every coffee shop," one user wrote on Instagram. "Donut Fries are amazing!"