This Insane Deal Will Let You Travel The World for Under $2,000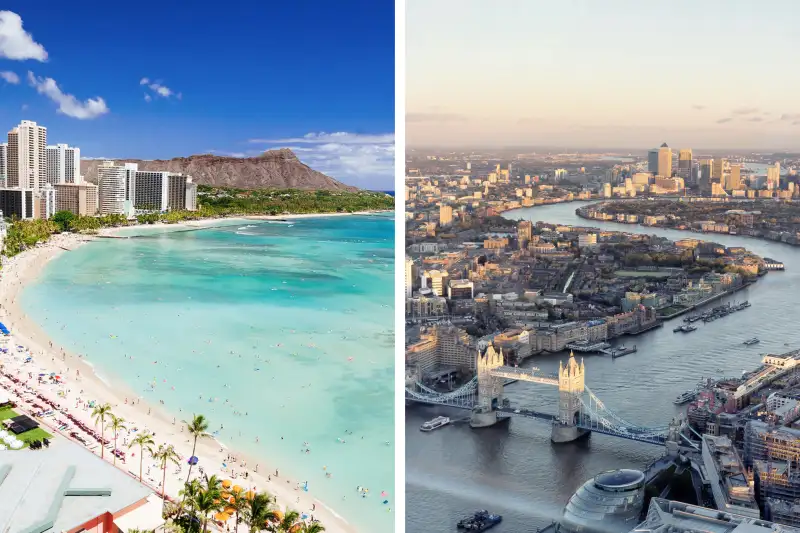 Do you harbor dreams of jet-setting and traveling across the globe, but feel it's beyond your budget? You may be in luck.
For cash-strapped travelers, you can travel around the world for less than $2,000. Travel Pirates, an online travel company based in Europe, is offering tips on how to book a trip that will bring you to three continents including stops in London, Bangkok, Sydney and Honolulu.
But how does that work? The company found a way to string together a series of one-way flights on budget airlines like WOW air and Ryanair. Travel Pirates recommends travelers who follow their guide start in London by booking a one-way flight from Los Angeles, Boston, New York or San Francisco.
They would then hop from London to Bangkok, where one-way flights range from $272 to $296. After that, travelers would move on to Sydney on an AirAsia flight that costs around $250.
From there, the round-the-world trip circles back to the U.S., where travelers can enjoy the picturesque blue water and sandy beaches in Hawaii. And for West Coast travelers, they would just need to take a short flight back to LAX to complete their journey.
The package deal starts at $1,134, and is available for trips in the spring or early summer. Travel Pirates recommend you pack light and save your money for when you arrive.
London in particular is set to enjoy a huge tourism boom this spring — Prince Harry and Meghan Markle are preparing for their upcoming nuptials on May 19. It will take place at St. George's Chapel at Windsor Castle, at 12 noon (GMT), with many royal fans and international tourists already vying for hotel rooms close by the ceremony to catch a glimpse at the royal wedding.