One Couple's Plan for Retiring by Age 33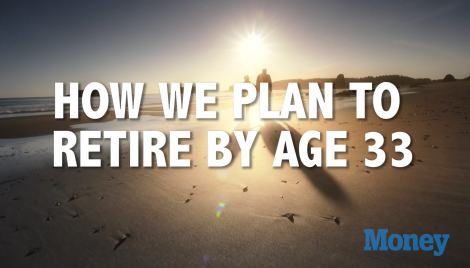 The financial bloggers who call themselves the Frugalwoods are planning an early retirement—by age 33, to be precise. Here's some insight on how they hope to do it.
Invest in Real Estate: By using their current home as a rental property, the Frugalwoods will maintain a steady income.
Have Investments: In addition to their rental property, the Frugalwoods have investments in both taxable and tax-deferred accounts.
Have a Variety of Income Streams: The two of them plan on expanding their investments—for example, putting a unit on their property that they can rent out via Airbnb.