Why You Should Adjust Your Office Chair Right Now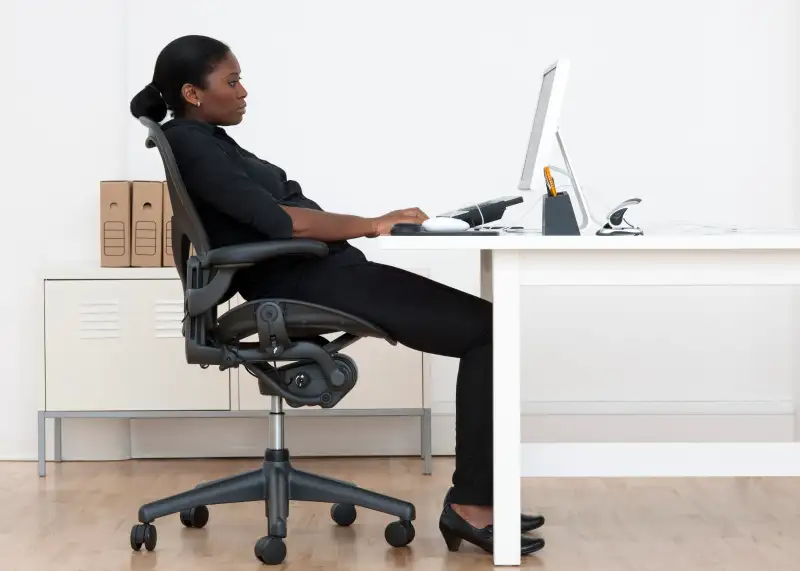 Science Photo Library—Getty Images/Science Photo Library RF
Are you uncomfortable at your desk? Does your computer screen put a strain on your eyes, or even your neck? There must be a better way!
Well, there is . . .
As part of Money's Get Healthy, Get Wealthy series, occupational therapist Ellen Kolber came to Money's offices to share some basics of ergonomics, the study of how to optimally arrange a workspace to provide comfort and avoid injury. Kolber provided some tips and tricks on how you should be adjusting your chair, computer monitor, and keyboard to have proper posture and positioning at your desk.