This Easy Home Improvement Project Gives You the Best Value for Your Money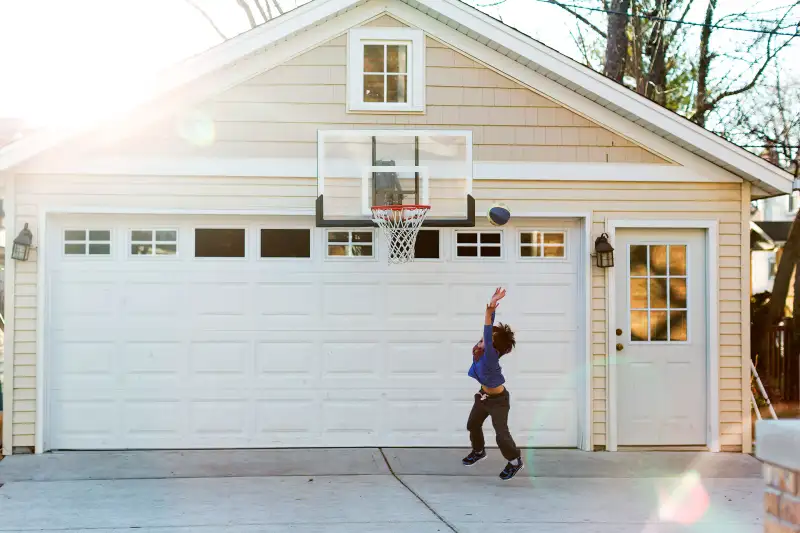 Kitchen, bathroom and living room renovations might be the most popular among U.S. homeowners—but they aren't the most valuable. That designation goes to a project that's a bit less sexy and much more subtle: the garage door. Replacing an old, outdated garage door with a new one can almost entirely pay for itself when it comes time to sell, according to Remodeling magazine's 2018 Cost vs. Value report.
While you may not think of the garage door as an object of beauty, replacing an old, battered door with a smart new one can make all the difference when it comes to curb appeal. A new door can give the front of your house a fresh, clean appearance, says Buffalo-based appraiser Jim Murrett—even if would-be buyers can't put their finger on the reason why. There are other benefits too, like improved insulation, which could significantly lower your energy bills (especially in colder states).
The all-in cost of replacing an antiquated garage door with an upscale steel model boosts your home's value by 98.3% of what it costs to install. In other words, a $3,470 garage door will really set you back only $60 when you put your house on the market. "If you're going to sell [anytime soon], this gives you almost immediate return," says Murrett.
And perhaps the biggest reason for the garage door's attractive payoff: It doesn't cost much to begin with.
Of the nearly two dozen projects Remodeling ranked, replacing a garage door was one of the least expensive. And the cheapest of all the jobs Remodeling looked at—installing a new steel entry door—returned almost as much as the garage door, fetching about 91% of the average $1,170 outlay. (The report didn't look at touch-up jobs like repainting or sodding your lawn.)
The most expensive projects, costing $100,000, such as adding bedrooms or a major kitchen renovation, typically recouped half or less of what they cost.