This Is The Most Popular Home Renovation Project in America—And How Much It Costs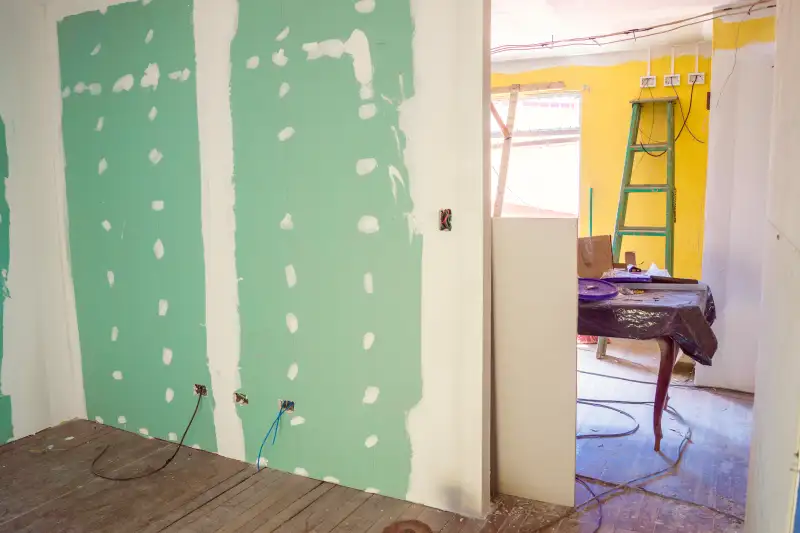 Kryssia Campos—Getty Images
If you've finally decided to redo that outdated bathroom or kitchen, you're not alone. A "room remodel" is the most popular home renovation project in America, according to HomeAdvisor's 2019 State of Home Spending report.
Of the nearly 1,500 homeowners polled in the recent survey, 39% of them said they remodeled a room in the past year — more than any other project, including more mundane undertakings like siding installation or replacing the roof.
Granted, the broadly-titled room remodel category means different things to different people. Of the nearly 600 people who said they embarked on a room remodel, the most popular rooms to renovate were bathrooms (58%) and kitchens (32%). More than half of those who remodeled their bathroom said they replaced light fixtures, while those who undertook kitchen renovations most frequently installed new countertops and appliances. Across both rooms, the majority of respondents said they replaced the faucet, flooring and paint or wallpaper.
While renovation costs will vary based on your needs, $7,500 is a good ballpark budget for a room remodel, says Mischa Fisher, chief economist of HomeAdvisor parent company ANGI Homeservices. "That's a good amount to go into the space and make a meaningful difference," Fisher says, "and not so much that they're spending a lot of money and not getting much of a return on it."
To make sure you're making the most of your outlay, Fisher recommends focusing specifically on what isn't working for you — because, chances are, it won't work for future buyers, either.
"If you're trying to cook in your kitchen, and you're running into the same frustrations — the same really dated cabinets, or the same sort of failing flooring — those are all really identifiable problems with the space," Fisher says. If, on the other hand, you can't target the problem, you should probably wait, he says. "If you can't really put your finger on why you don't like it, then you should probably hold off, because you haven't really identified why somebody else might not like it either."
While return on investment is important, Fisher says, so is living in a space that brings you joy. "We only see about 8% of people saying they want to make themselves happier with the home improvement, and I think that should be a lot higher," Fisher says. "When you're going into the home improvement process, you should be thinking about your own happiness, as well as financial ROI and making your house look trendy."