What's Really Wrong With the Economy?
Money is not a client of any investment adviser featured on this page. The information provided on this page is for educational purposes only and is not intended as investment advice. Money does not offer advisory services.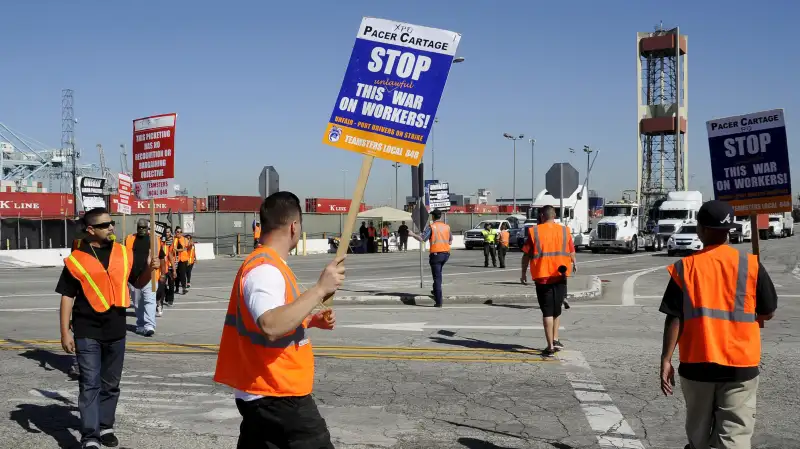 For the second straight year, the nation's economy hit a speed bump in the first quarter.
Gross domestic product grew at an annual rate of 0.2% in the first three months of 2015, according to the Commerce Department, after advancing 2.4% in 2014. Last year the economy actually contracted 2.1% in the first quarter before revving up later in the year.
Is the weak number just a blip that we've tended to see in the first three months of the year, or an ominous sign for the nine months ahead?
For now, economists are chalking some of this up to the bad weather this winter. Throw in labor strife in some of the country's most important ports and the experts will tell you these are mainly short-term issues that will dissipate as time drags on.
"We do believe the negative effects from adverse winter weather and the disruptions due to west coast port strikes has resulted in a material negative impact on first quarter growth," says Wells Fargo Securities senior economist Sam Bullard. "We're having a repeat pattern of a soft first quarter. The expectation is that we'll rebound."
For the better part of the last 12 months, consumers have enjoyed a de facto tax cut in the form of dramatically lower gas prices, although prices have ticked up lately. Economists and policy makers had hoped that you would have taken that newfound cash and spent it on stuff. More spending results in higher wages, which have been lackluster for a while.
What did you actually do?
Well the personal saving rate has climbed the past three months from 4.4% to 5.8%, the highest in more that a couple of years. Spending, on the other hand, underwhelmed in the beginning of 2015, before rebounding in March.
The Conference Board's consumer confidence index dropped 6% in April, well below expectations, and reached its lowest level since December. Another measure of consumer psychology, the University of Michigan consumer sentiment index, however, rose in April. Both gauges are much higher than one year ago.
The labor market has improved substantially, as 2014 was the best year for job growth since 1999.
Still, last month's report showed that employers only added 126,000 positions in March and beefed up payrolls in January and February less than expected. Wages have only grown 2.1% compared to this time a year ago, barely above inflation.
Home prices rose slightly in February, after growing slightly in January, while existing home-sales jumped in March. Both increases, though, well outpace wage growth and inflation.
The economy has also undergone some recent unique struggles. Port truckers who service cargo in Los Angeles and Long Beach recently launched a strike. The labor dispute comes on the heels of a months-long strike by west coast longshoreman. Commercial building fell dramatically, per the Commerce Department, while residential construction increased slightly, thanks in large part to harsh winter conditions.
The sudden strengthening of the dollar hurt the bottom line of many U.S. multi-national corporations, and low oil prices reduced infrastructure spending and stymied employment in petroleum producing areas of the country.
One group paying especially close attention to the direction of the economy is the Federal Reserve, whose Federal Open Market Committee meets today to discuss interest rate policy.
In March, the central bank lowered its expectations for inflation and GDP growth. While most professional money folks think the Fed will raise rates in September, market events may intervene. Eric Stein, co-director of global income at Eaton Vance, warns against putting too much stock into GDP.
"It's in the past," says Stein. "We had a weak first quarter. So what? Who cares?" Rather than focus on the consequences of one-off issues like bad weather, investors should instead look toward the rest of the year. Stein is "cautiously optimistic."