Eminem Is Selling His Detroit-Area Mansion for $2 Million Less Than What He Paid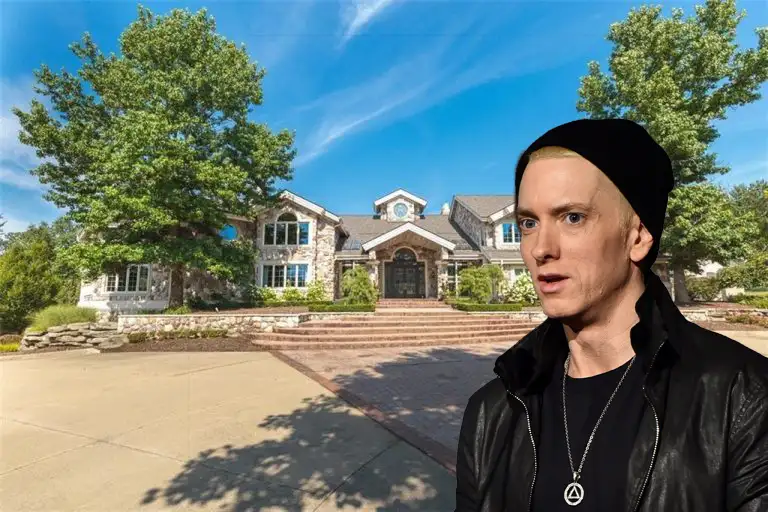 Eminem's Michigan mansion is up for sale, but the rapper is about to lose some serious dough.
Eminem's Rochester Hills home is listed for just under $2 million, according to Trulia, but he originally bought the house for $4.75 million 14 years ago — meaning he's getting less than half his money back.
The mansion includes six bedrooms, nine and a half bathrooms and stretches 17,000 square feet, according to Trulia. Each bedroom is a suite, so it has plenty of room inside, and sits on nearly six acres in the northern outskirts of the Detroit suburbs.
The outdoor space offers amenities, too. The mansion's grounds include tennis courts, a waterfall pool and spa, an "entertainment cabana" and a guest house with its own game room.
And for occupants like The Real Slim Shady who may need security, the compound offers a "guard house" outside the main residence. Check out photos of the mansion below, from Trulia.