Employers Are Contributing a Record Amount of Money to Workers' 401(k) Accounts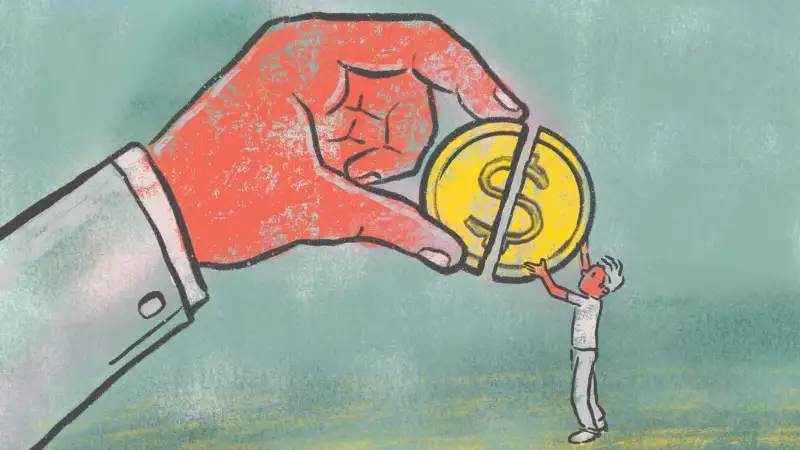 Everybody loves free money. Everybody also wants to retire comfortably. So as employers are increasing the amount of free money they put into employees' retirement accounts, it's not surprising that workers are taking full advantage.
Employer 401(k) contributions recently hit a record high, with the average employer kicking in 4.8%, according to a new Fidelity report analyzing its corporate retirement accounts.
And what's more, a significant share of American workers are doing the necessary legwork to get the most out of this perk — including Gen Z, a generation that continues to prove its financial literacy.
What the data says
At many companies that offer 401(k) savings plans, employers will match employees' payroll contributions up to a certain percentage. For example, if you contribute 6% of your paycheck to your 401(k), and your employer matches up to 4%, you can add 10% to your account — while personally only ponying up 6%.
Employer matches can be an easy way to supercharge your retirement savings. That's why experts recommend you at least contribute enough money to your 401(k) to receive the full employer match. Otherwise, you're leaving money on the table.
Fidelity's report, which focuses on the first quarter of 2023, was released Thursday. In it, the financial services firm revealed that employer 401(k) contributions — which include matching as well as profit-sharing — reached a high of 4.8%, up from 4.1% in the first quarter of 2021.
Other insights from the report include:
78% of workers are contributing to their 401(k) plans at a high enough level to receive their maximum employer contribution match.
The total savings rate, which included both individual and employer contributions, reached an average of 14%.
Gen Z workers (age 18 to 25) continue to forge strong retirement habits. Their 401(k) savings account balances rose by 17% in the fourth quarter of 2022 — the highest increase of any age group.
Individual retirement accounts, or IRAs, are continuing to grow in popularity. The total number of IRAs opened since early 2022 has gone up by 11%. Notably, the number of IRAs held by Gen Zers has increased by 25% in that time.
What it means
Fidelity attributes much of this growth to a massive hiring spree during the first part of the year. As employers add jobs, "Americans appear to be refocusing on investing in their future," the company said in a news release.
Indeed, over the last year, Americans have faced plenty of tumult, from inflation to stock market volatility to wage stagnation. Even publicly funded retirement programs like Social Security continue to take hits, with many retirees complaining of too-low payment adjustments and a looming $1.3 trillion shortfall that could impact future retirees.
These issues and others may be opening the door for Americans to focus their efforts on their 401(k)s and IRAs — and how they can maximize their employers' support.
More from Money:
Investors Are Pessimistic About the Stock Market. That Could Be a Good Thing
More Than Half of Gen Z Holds Investments, and Most Got Started Before Turning 21