Why Your Employer May Be Your Best Financial Adviser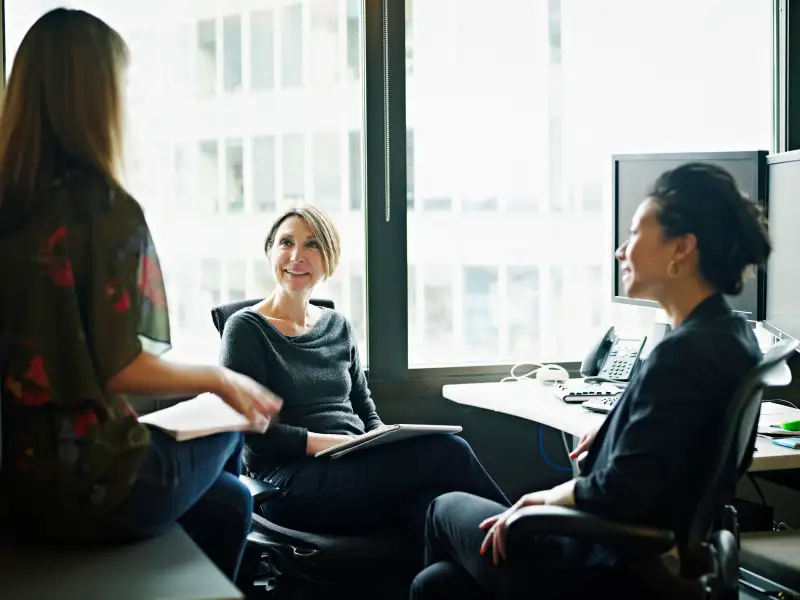 Thomas Barwick—Getty Images
Large employers are taking on the roles of retirement adviser and financial educator in increasing numbers, new research shows. This is welcome news, because the federal government and our schools have not done a great job on this front, and individuals generally have not been able to manage well on their own.
Employers have been tiptoeing into retirement planning for workers for years as part of their 401(k) plan benefits. Typically, the advice has been offered in the form of printed materials and online informational websites. More recently, personalized advice has become available through call-in services and, in some cases, face-to-face meetings with planners arranged through work.
But what started as help with, say, settling on a contribution rate and choosing appropriate investment options has evolved into a more rounded service that may offer lessons in how to budget and save for college or a home. A breathtaking 93% of employers intend to beef up their efforts at helping workers achieve overall financial wellness in a way that goes beyond retirement issues, according to an Aon Hewitt survey.
This effort promises to fill a deep void. Just five states require a stand-alone personal finance course in high school, and just 13 require money management instruction as part of some other class. Meanwhile, the Social Security and pension safety net continues to grow threadbare. Someone has to take charge of our crisis in financial know-how.
Employers don't relish this role. It comes with lots of questions about fiduciary duty and liabilities related to the advice that is proffered. Yet legal obstacles are slowly being cleared away to encourage more employer involvement, which is coming in part out of self interest. Financially fit workers are more productive and more engaged, research shows.
A company that offers a financial wellness benefit could save $3 for every $1 they spend on their programs, according to a Consumer Financial Protection Bureau report. These programs also reduce absenteeism and worker disability costs. That's because money problems may cause stress that leads to ill health. So helping employees improve not just their retirement plan but their entire financial picture makes sense.
Among the upgrades most popular with employers, Aon found:
69% offer online investment guidance, up from 56% last year, and 18% of the rest are very likely to add this feature in 2015.
53% offer phone access to financial advisers, up from 35% last year.
49% offer third-party investment advice, up from 44% last year.
Aon also found that 34% of employers have cut their 401(k) plan's administrative and other costs, compared with just 27% a year ago. This echoes a BrightScope study, which found that employers generally are beefing up investment options while reducing fees in their 401(k) plans. In all, it seems employers are embracing their role as financial big brother—for their own good as well as the good of their workers.