Working 'Til You Die Is a Lousy Financial Plan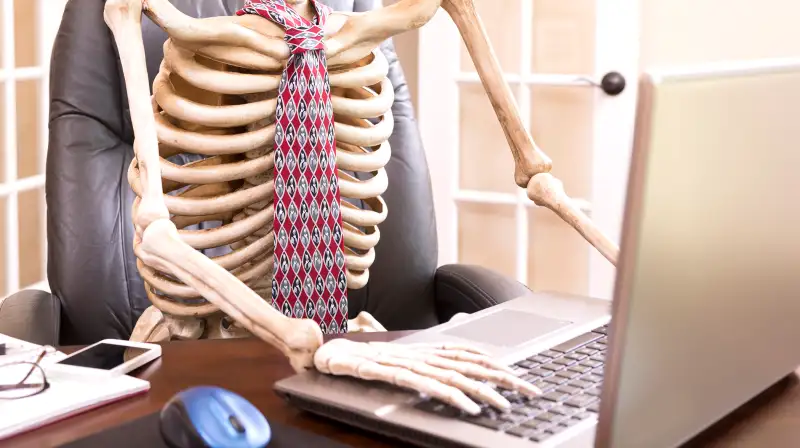 Wall Street and the financial press have been harping for decades on the retirement savings crisis. But it seems that for some young people the wrong message is getting through.
A large group of millennials have decided to punt on retirement altogether: One in eight plan to work until they die, according to Manpower Group. Some young workers simply feel they have no choice: According to Merrill Edge, one in five say they would need to win the lottery to retire and, partly because they have little faith in Social Security, 83% plan to work in at least some of their retirement years.
Working past a traditional retirement age in your mid-60s may indeed be a financial imperative. Just don't assume that means you can go light on saving in a 401(k) or other accounts. That is a misguided and dangerous conclusion.
The reality is that many people are forced to leave the workforce before they would like. Three in 10 retirees quit work sooner than expected, Transamerica found. A quarter of those were forced to quit for health reasons and 11% quit to deal with family responsibilities. Two-thirds quit for employment-related reasons, including job elimination. Half of Americans wind up retiring between ages 61 and 65.
So even if you plan or want to work into your 80s, say, you may not be able. If that's the case, you will look back to your 20s and 30s and wish you had been saving more diligently.
That's not to say that millennials aren't saving for retirement, even while many of them are saddled with college loans. The average millennial began saving at age 22, remarkably young, and is more likely than a Gen Xer or boomer to consider a company 401(k) plan his or her most valuable benefit.
Yet even those who are saving are not saving nearly enough. The average young worker is saving just 6% of pay, according to a report from BlackRock. That same report concludes that they need to save 25% of pay in what is likely to be a slow economy for decades to come, if they want to retire at 65. Other reports reach only slightly more optimistic conclusions.
Part of the problem is that millennials generally distrust the financial community and take their cues from poor role models. Generally lacking financial know-how, a third of millennials rely most on financial advice from friends and family, according to Fisher Investments. In a Fisher survey, four of five millennials flunked a 401(k)-plan quiz.
Overwhelmed by the oppressive 25%-of-income saving target that BlackRock recommends? Then aim at least for 15%, which will give you a solid cushion and may prove enough to quit at 70 or 72.
Besides, even if you are fortunate enough to be able to work as long as you want, you may find that 40 years from now you will have changed your mind and wouldn't mind calling it quits—or at least downshifting to a less demanding job.
You may even want to try starting your own company. You can't know how you will feel four decades from now. By saving along the way you will build insurance against involuntary job loss and create flexibility to change your mind.