This Is What Today's Entrepreneur Looks Like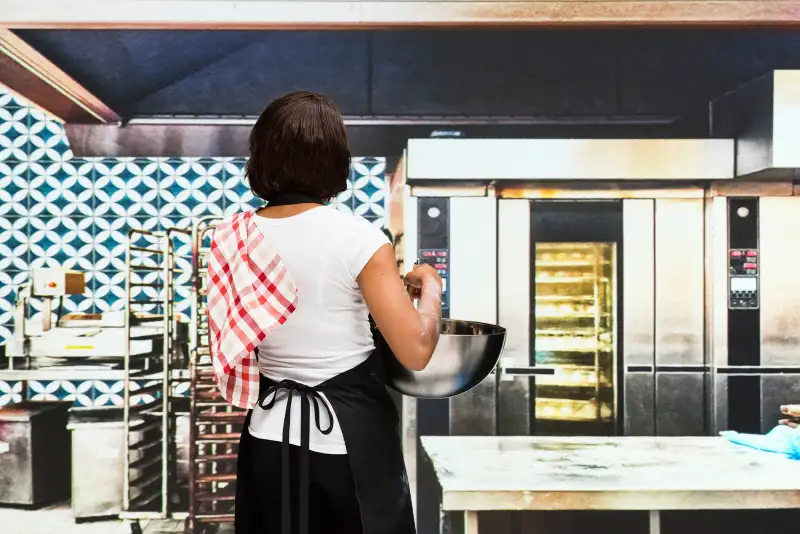 Small business owners are becoming increasingly diverse.
Rates of entrepreneurship are up around the nation, according to a report released Thursday from the Kauffman Foundation. The report calculates it through a Startup Index — defined as the rate of new entrepreneurs per month, the density of startups in a particular area, and the percentage of entrepreneurs opening new businesses out of desire to do so rather necessity.
The rate of entrepreneurship nationwide increased to 330 starting new businesses each month, out of 100,000 adults. That's up from 310 in 2015. The metric has also increased by 15% since 2014, when the Startup Index showed that 280 of every 100,000 adults opened their own business per month.
They're being driven by increases in the number of women, minorities, and immigrants who are deciding to strike out on their own. For instance, the rate of female entrepreneurs increased from 260 of every 100,000 people, up from 220 in 2014. Still, men in general start businesses in higher proportions than women, with males making up nearly 60% of new entrepreneurs in 2015.
While American entrepreneurs are still mostly white, minorities are gaining more of a share of the nation's small businesses. That's most apparent in the proportion of Latinos starting their own businesses has more than doubled since 1996, up to 20.8% of all new entrepreneurs. This could be a result of Latino population's explosive growth in the United States, which has increased by a factor of 2.5 since 1990, according to the Pew Research Center.
Additionally, the proportion of immigrants launching their own businesses is picking up steam, more than doubling to 27.5% of new entrepreneurs in 2015. Still, the proportion of native-born Americans (72.5%) starting their own companies is far greater than immigrants.
The age range of entrepreneurs is more spread out than it has historically been, with about a quarter represented in each age bracket: ages 20-34, 35-44, 45-54, and 55-64. That's a change from two decades ago, when the youngest age group made up more than one-third of new entrepreneurs.
While today's millennials are a highly educated age bracket with a lot of exposure to entrepreneurship through television shows like Shark Tank and Silicon Valley, they are particularly burdened by student debt. That hinders them from meeting several goals necessary to build a business, like generating cash flow, building equity, and raising debt capital, says Arnobio Morelix, senior research analyst and program office in research and policy at the Kauffman Foundation.
Meanwhile, just 15% of new entrepreneurs were near or at the traditional retirement age. That might be because they have more capital and connections to start their own businesses, Morelix says.
What's more, the vast majority of entrepreneurs are pursuing their dreams because they want to, and not because they're forced to do so due to unemployment. The proportion of new business owners motivated by "opportunity," rather than "necessity," rose to 84% in 2015 — more than 10 percentage points higher than it was during the recession in 2009.
If you're toying with the idea of opening your own business, make sure to brush up on your networking skills, Morelix advises. And be sure to check out Money's Small Business Startup Guide for more pointers and real-life stories from budding entrepreneurs.