7 Crazy Excuses Employees Gave for Calling In Sick This Year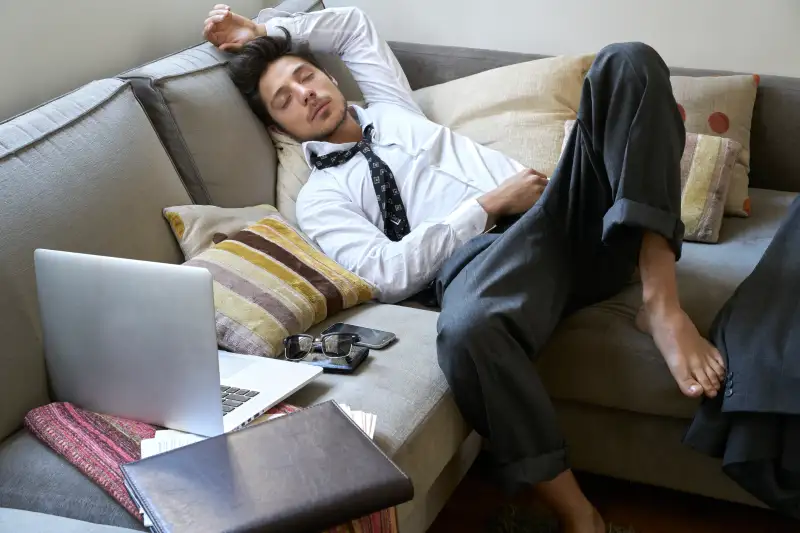 Bambu Productions—Getty Images
While fewer employees are playing hooky this year than they did in 2015, more than a third of workers still say they've called in sick when they were in perfectly good health.
That's the finding of a CareerBuilder survey, which asked more than 3,100 employees if, and in what circumstances, they had faked an illness to get out of work. About 35% of the full-time workers polled said they've called in sick when they were feeling just fine -- down from 38% last year.
The reasons varied. The largest chunk of respondents (28%) said they "just didn't feel like going in to work." Another large segment (27%) said they took the day off to attend a doctor's appointment. Almost a quarter (24%) said they needed to just relax, another 18% said they needed to catch up on sleep, and 11% said they took the day off to run personal errands.
CareerBuilder also polled 2,500 employers, asking them to share the "most dubious excuses" employees had given for missing work. Here's a condensed list of the craziest examples provided:
Employee said the ozone in the air flattened his tires.
Employee's pressure cooker had exploded and scared her sister, so she had to stay home.
Employee ate cat food instead of tuna and was deathly ill.
Employee was bowling the game of his life and simply couldn't take a break to go to work.
Employee was experiencing traumatic stress from a large spider found in her home.
Employee was sick from eating too much birthday cake.
Employee had "better things to do" -- although, frankly, this may be one of the most honest answers given.
One-third of the employers said they have checked to see whether an employee who called in sick was in fact telling the truth. Of those, 68% said they asked to see a doctor's note, but another large group said they had called the employee. Shockingly, 18% said they had gone as far as driving past an employee's house.
The takeaway? If you want to take a Ferris Bueller-style day off work, make sure you're coughing up a storm when your boss drops by, and not partying on the front porch.
Rates are subject to change. All information provided here is accurate as of the publish date.