Facebook's Next Battle Is Wrestling Your Credit Card Number from Amazon
Money is not a client of any investment adviser featured on this page. The information provided on this page is for educational purposes only and is not intended as investment advice. Money does not offer advisory services.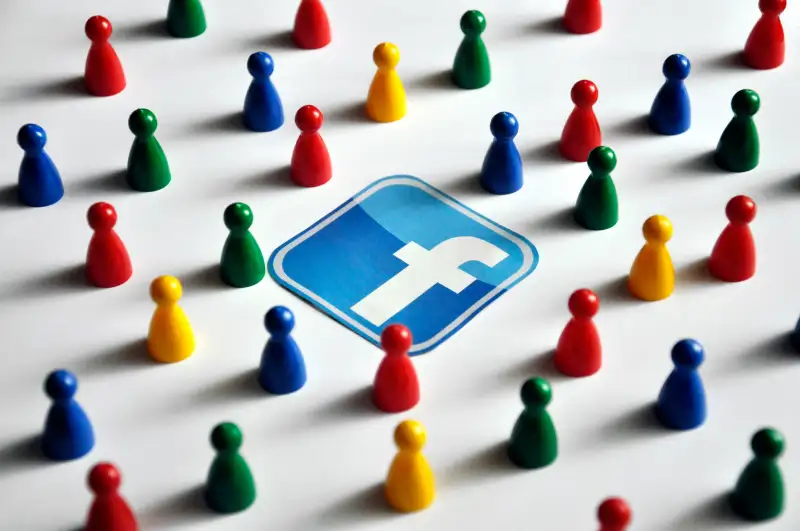 Berliner Verlag/Archiv—AP Images
And they said Facebook couldn't sell ads. Ha!
In its quarterly earnings report on July 23, the social network posted a blockbuster figure: $2.68 billion from advertising in the second quarter alone, a 67% increase from last year. About 62% of that revenue came from mobile devices.
With numbers like that, Facebook has started breathing down Google's neck. eMarketer expects Facebook will capture 18.4% of the mobile ad industry this year, with Google holding onto 40% market share.
Facebook is gaining ground in the battle over mobile ads. But the next battle could be on a completely different front, against a completely different player: Amazon. Facebook's new "buy" button, announced on July 17, will let Facebook users order products simply by clicking a button on a Facebook ad. The feature requires that users give Facebook their credit or debit card information to complete the transaction without ever leaving the social network.
Of course, Facebook has tried e-commerce before. In the past, the social network has asked users to open their wallets for virtual games and gift cards. But as more eyeballs moved to mobile devices, those efforts flopped. Even though advertising revenue has skyrocketed since the company's IPO, revenue from "payments and other fees" (read: Farmville) has stayed relatively flat.
But here's why the "buy" button is different. Facebook doesn't plan to sell its own products. It plans to sell enhanced advertising. Facebook's founders are adamant that the buy button is just a way to "streamline" the process of buying from other companies.
"Commerce is really important, and it's a growing part of our business," COO Sheryl Sandberg said during yesterday's earnings call. "But I don't think people should confuse that with Facebook selling things directly. The more people discover things from a newsfeed and go on to purchase, the more important we are in driving commerce. That doesn't mean we're going to, or have to, sell products."
"Our main business is advertising," CEO Mark Zuckerberg added. "To the extent that we do payments, it's related to that."
When it comes to the "main business," Facebook has a clear competitive advantage: its 1.32 billion users worldwide. A good proportion of those people are total addicts. Zuckerberg says that on average, users spend 40 minutes a day on Facebook. Even people who claim to dislike Facebook won't shut down their accounts.
"We believe hundreds of millions of users face switching costs that keep them from leaving Facebook," Morningstar analyst Rick Summer wrote in a recent report. "People are unlikely to leave unless they can take their network of friends, content, and applications with them."
Still, Facebook doesn't have a good track record when it comes to protecting users' privacy. One poll found that only 5% of people really trust Facebook with their personal information. Why give Facebook your credit card number and purchase history?
"With anything that Facebook does, there are always questions about how people's privacy is going to be protected and what sort of data and information is shared," says Debra Aho Williamson, principal analyst at eMarketer. "With e-commerce there's a lot of potential for questions because people are exchanging their credit card information, their personal information, making Facebook aware of things they're actually buying – that's data Facebook can use for advertising or creating other products down the line."
In a way, Facebook's greatest asset – detailed information about your likes, dislikes, and all of your social connections – is also its greatest vulnerability. If Facebook could tell you which products your friends like, maybe you'll be more likely to buy those products within the social network itself (with just two clicks!). Or maybe your friends will be totally freaked out that you know what they're buying.
"It's one thing for me to give Big Brother information about every purchase I make," says Oded Netzer, associate professor at Columbia Business School. "It's another thing when Big Brother wants to share it explicitly or implicitly with my friends."
Meanwhile, Facebook's competitors are also arming themselves for this next fight. Amazon and Twitter recently teamed up on an initiative that lets you add products to your Amazon cart by replying to certain tweets. And just last week Twitter announced that it planned to buy CardSpring, a company that helps developers incorporate payments systems into their apps.
One other piece of news could spell trouble for Facebook. While mobile ad revenue is way up, impressions are down 25%. That's because users will only put up with so many ads when they're scrolling through their newsfeeds on their phones – so Facebook has a relatively limited amount of space to sell. (On desktops, the right-hand rail provides more available ad space.) Over the long-term, Facebook plans to ramp up video ads, monetize Instagram, and test the "buy" button. But the question remains: If users primarily use Facebook to interact with their friends, how much e-commerce will they really tolerate?
"This whole idea of making money from social networks has not worked well," Netzer says. "More and more companies are finding that people interact with each other not for the purpose of talking about products – they're just interacting with each other. The products are interrupting this discussion."
Facebook may be winning the advertising war. But if Facebook's revenue has skyrocketed on the premise that social networks are the best place for businesses to reach new customers, then the "buy" button may finally put that theory to a test.