Fast Food Drive-Thru Windows Are Getting Slower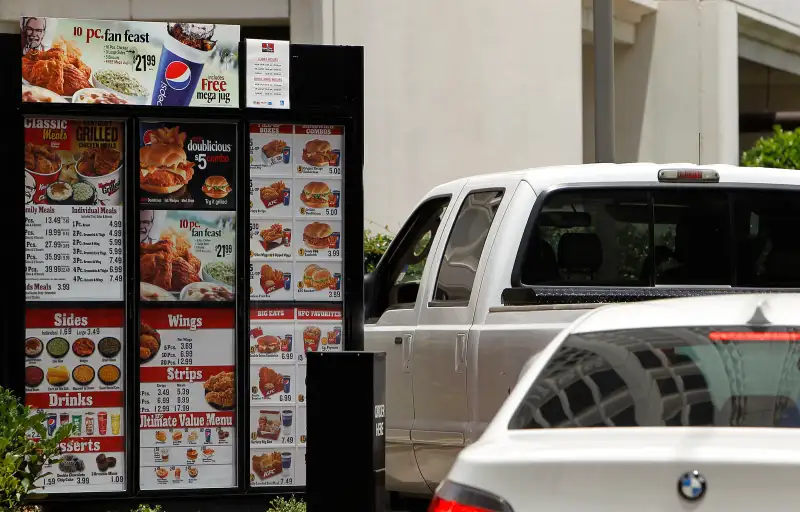 Sprecher, Aaron M. Bloomberg/Getty Images
If you drove up to the drive-thru lane in the past year, you may have noticed that it took you a little longer to get "thru." QSR Magazine's annual fast food study showed a "significant slowdown" in comparison with last year's data.
Recording data from 1,532 drive-thru windows at 29 chains -- including Chick-Fil-A, McDonald's, Dunkin' Donuts, Starbucks, Del Taco and others -- the report showed that it now takes 222 seconds on average to get food, about 19 seconds slower than last year. That's a "significant slow-down," according to the magazine.
Read More: McDonald's Wants to Win You Back
Part of the reason is due to a renewed focus on getting orders right. "Once they leave and it's not right, it's a lot more difficult to recover those guests than someone who's dining in," Italian fast food chain Fazoli's CEO Carl Howard told QSR. According to the data, accuracy on burger orders has risen 4.1%, though total accuracy for all kinds of food in the study (including burgers, ethnic and sandwiches) only went up 2% for a total of 88.6% accuracy overall.
If you're looking to hit the drive-thru at the most opportune time, it's oddly not when you think it would be—at the least-popular times like late-night or late afternoon. Instead, it's actually breakfast (183 seconds on average), which is also it the busiest time of day. However, the chains are ready and staff accordingly.
Read Next: 5 Things to Know About McDonald's All-Day Breakfast