Why You Should Blame Millennials for Spicy Fast Food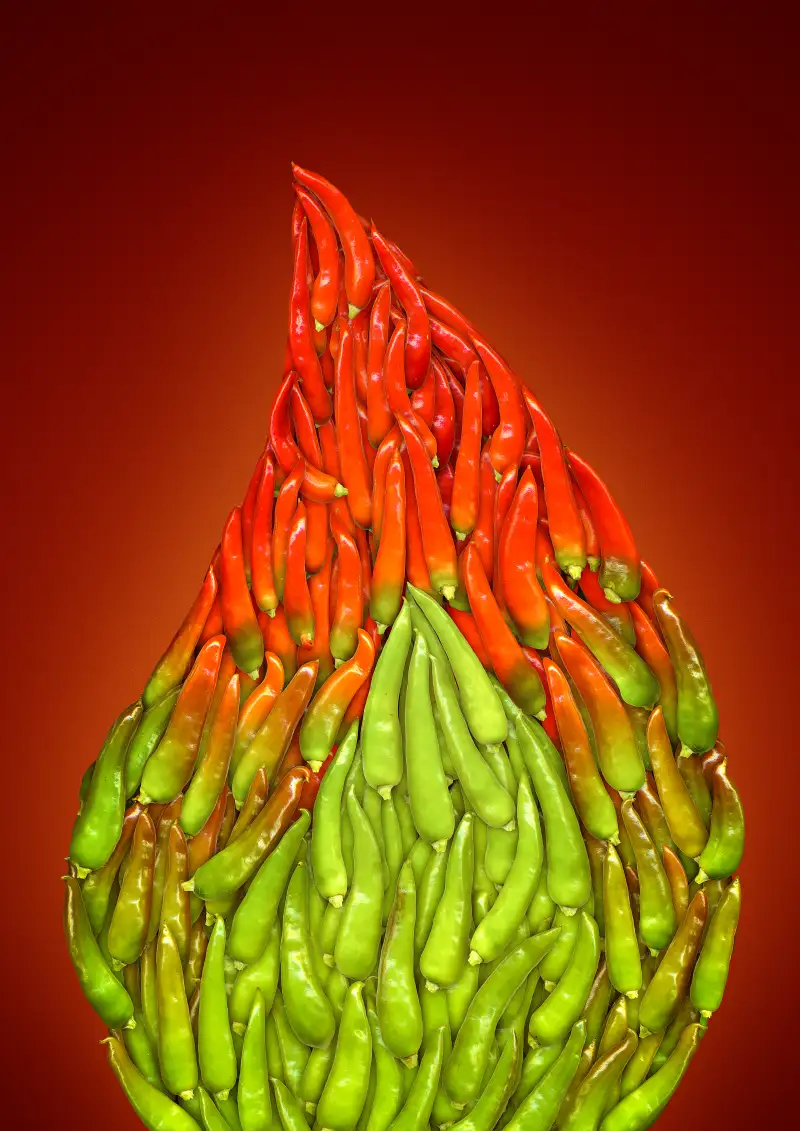 Walk into almost any chain restaurant in America and you're sure to encounter spicy new menu items that'll put a little sweat on your brow. A few examples:
• This week, Wendy's rolled out two hot-hot-hot limited-time menu items: the Jalapeno Fresco Spicy Chicken Sandwich and Ghost Pepper Fries.
• Hardee's and Carl's Jr. introduced El Diablo, a burger featuring not one but "four sources of fiery flavor": sliced jalapenos, crunchy Jalapeno Poppers, spicy habanero bacon sauce, and pepper-Jack cheese. The company has described the El Diablo—which translates to "like a fighting chicken," according to Ricky Bobbie in Talladega Nights—as both "fast food's hottest burger" and a "lava bomb."
• New chicken-and-rice bowls from KFC offer the magic combo of spicy flavors for millennials—Sweet 'n Spicy BBQ and Zesty Tex-Mex—and a cheap price point of just $5, including a medium drink and a cookie.
• Burger King introduced both a Spicy Big Fish Sandwich and a Spicy BLT Whopper in 2015, as well as an April Fool prank burger-scented perfume called "Spicy."
• The menu at Popeye's had Ghost Pepper Wings for a limited time earlier this year, featuring the intense spice of one of the world's hottest peppers.
• Denny's, Taco Bell, and Pizza Hut are among the outlets that have mixed Sriracha sauce into the menu of late.
What's behind the up-spice, so to speak? Surely the most extreme flavors will only appeal to a small subset of customers, won't they?
"I think ghost peppers and other really spicy ingredients are gimmicks," Nation's Restaurant News senior food editor Bret Thorn said in a recent discussion about fast food trends. Still, reasonably spicy food is rapidly becoming more mainstream: "We actually are seeing a seismic shift in how Americans respond to spicy food. In fact, now the majority of Americans say they like spicy food."
"When it comes to spicy food, a lot of the consumer research being done on the topic today clearly shows that the public's desire for heat just keeps growing and growing every year," Brad Haley, chief marketing officer of Carl's Jr. and Hardee's, said in a press release announcing the El Diablo burger. "We've witnessed that phenomenon in our own restaurants, where potential menu items that used to be rated as 'too spicy' in our market tests just a few years ago are now just right."
According to a 2013 Technomic survey, 54% of consumers said they preferred spicy foods and sauces, and high percentages indicated they're driven to try new flavors (37%) and that new flavors can push them into visiting restaurants (41%). With that in mind, it's easy to see why more and more restaurants are periodically adding hot new flavors to their menus.
For that matter, this is hardly a new trend. Red Robin first offered a Ghost Pepper burger in 2012, while McDonald's, Sonic, Burger King, Wendy's, and Subway have added menu items dashed with habanero, jalapeno, chipotle, and of course Sriracha in recent years.
Yet lately hotness on fast food menus seems to have picked up, well, heat. And, as with so many consumer categories nowadays, appealing to the tastes of millennials is a big motivating force behind the shift. Nearly 75% of millennials say they want to experience more flavors at restaurants, according to Mintel data, while 62% describe themselves as "adventurous eaters" (compared with 54% of all U.S. adults). Sriracha has been declared the "go-to condiment" for millennials as well.
By adding spicier options, restaurants can draw in more adventurous—and younger—customers, and they don't seem nearly as concerned about alienating their core clientele as they used to be. In the NRN discussion, Thorn recalled that a decade or so ago, in order for a new item to be approved to go national, "it had to score high among the vast majority of their customers, and that meant that they never offered really spicy food because it was considered polarizing." Tastes have changed for many consumers, and so has the thinking about what's a good addition to restaurant menus. "Now," says Thorn, "the food even at mass-market chains has gotten a lot spicier."