The New $2.2 Million Ferrari Sold Out Before It Even Hit Showrooms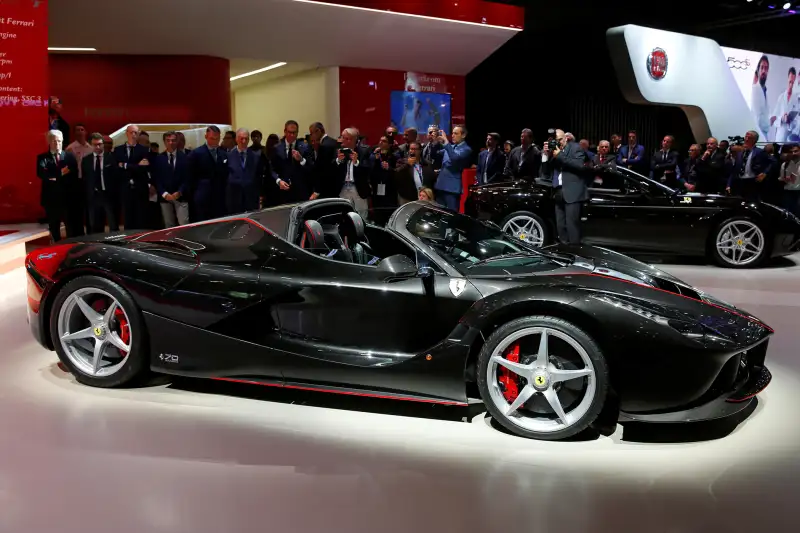 © Benoit Tessier / Reuters
Ferrari unveiled its newest supercar to the public at the Paris Motor Show today. The public, though, won't be able to get their hands on it.
The LaFerrari Aperta, a convertible version of the LaFerrari car the company unveiled in 2013, sold out ahead of its public release, Bloomberg reports.
The $2.2 million luxury car car, which is a convertible version of the LaFerrari the company unveiled in 2013, goes from zero to 60 MPH in less than three seconds, and comes with a removable carbon-fiber top or soft cover. As was expected, demand outpaced supply — the company only made 209 of the cars, even though it had three times as many interested buyers.
The limited release is part of the company's strategy to grow sales while keeping the Ferrari brand exclusive, according to CNBC. The car's predecessor sold for about $1.5 million in 2014, but it now fetches more than $5 million. Lucky owners of the LaFerrari Aperta stand to gain a huge profit.
In 2014, a 1962 Ferrari 250 GTO was sold for $38 million at the Pebble Beach Councours d'Elegance, a record price for any car ever sold at auction.