Why Your Employer Wants You to Test Your Financial Fitness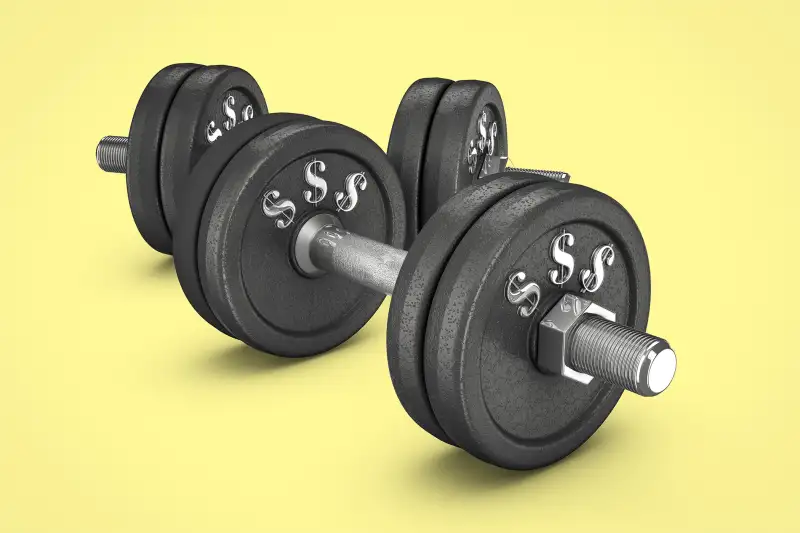 Financial wellness programs are the latest wrinkle in employer benefits, and the reasons are clear. Workers have more health issues and become less productive when stressed about money, numerous studies have found.
About half of employers now offer workers some kind of counseling on such things as budgets, debt and saving, reports Aon Hewitt. Within a decade, 90% of large firms say financial wellness programs will be part of a standard benefits package, according to research from Bank of America Merrill Lynch.
Eight in 10 workers agree that money worries have hurt their job performance, according to the Society for Human Resource Management. Nearly nine in 10 workers would welcome personal financial advice from their employer, according to a GuideSpark survey.
Here's the thing: you don't have to fly blind while you wait. Financial Finesse has a 10-question check-up online. Vision Financial Group offers a similarly helpful quiz. And Fidelity Investments just unveiled an interactive money check-up designed to automatically tailor results to all age groups and income levels.
With the Fidelity interactive program, you start by entering your age, gender, income, marital status and a few other personal items. Then answer a few questions about your credit score, spending and saving habits, and command of your finances. In minutes you will have a report on what you are doing well and what you are doing poorly. The report includes links to sites that will help you address your shortcomings.
Fidelity has a vast reservoir of clients to base its findings upon: 25 million individuals at 20,000 employers. The company also conducts ongoing research into common financial stumbling blocks and responses. It has found that a third of 401(k) participants take loans from their plan to pay down credit cards, generally seen as a poor money practice. One in five who do so feel "afraid" of their finances, Fidelity found. A third crave information on how to set up an emergency fund, and 83% say when they are financially fit they feel physically fit.
Read next: 9 Steps to Saving a $10,000 Emergency Fund
The financial and physical associations are what wellness programs are all about. Employers have a vested interest in looking out for employees' health because good health cuts down on absences and puts less demand on medical insurance. The programs seem to be working. In a report last year, PwC found general improvement in workers' debt management and housing expense. But PwC also warned that saving and planning for lon-term goals are being neglected—an especially troublesome spot given the shifting responsibility from employers to workers for retirement security.