Wealthy People Are Giving Away More of Their Money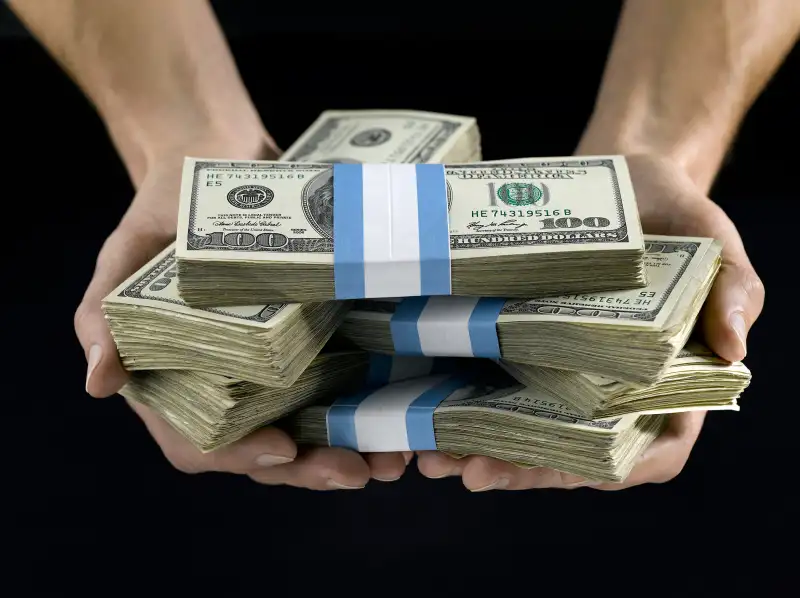 Jeffrey Coolidge—Getty Images
As the economic recovery has begun to lift jobs and wages for the masses, so too has it stirred the philanthropic spirits of the wealthy, new research shows.
An overwhelming majority of Americans (91%) with a net worth of at least $1 million, excluding their home, or at least $200,000 in annual income, gave something to charity last year, according to a survey from U.S. Trust and the Indiana University Lilly Family School of Philanthropy. Most (83%) intend to give as much or more the next three years.
This echoes early findings out of the Lilly School that giving is up across the board, thanks in large measure to the rebounding economy and steady climb in the value of real estate, stocks, and collectibles. The survey also jibes with record distributions out of donor-advised funds recently reported at both Fidelity and Schwab. These funds are essentially personal foundations for individuals.
Individuals by far account for most giving in America. Last year, donations from individuals totaled $265 billion, more than two-thirds of all giving, according to the Giving USA 2016 report. Foundations gave $58 billion, and corporations contributed just $18 billion. The total—$373 billion—was a record, up 4.1% from the previous year.
Read next: How to Respond to Charity Donation Requests in the Workplace
The average household gave $2,520 to charity last year, according to U.S. Trust. That compares with an average $25,509 from wealthy households. So-called mega-donations reach $100 million or more, but all told they accounted for just $3.3 billion last year.
Religious organizations still get the biggest slice of charitable donations from wealthy households: 36 cents of every dollar given. Basic needs get 28 cents of every dollar. No other category gets even as much as 10 cents of every dollar, U.S. Trust found.
Giving to religious organizations has been in steady decline for the past few decades, even though such organizations remain the top benefactor category. Looking at all categories, religions received $119 billion last year, followed by education ($57 billion), human services ($45 billion), foundations ($42 billion), health ($30 billion), public benefit ($27 billion), arts ($17 billion), international ($16 billion), and environment ($11 billion), the earlier research shows.
Giving time, not just money, is on an upswing among the wealthy, U.S Trust found. Half of wealthy households volunteered, and of those, 90% say they give as much or more time in the next three years. This bodes well for charitable, giving because 84% of wealthy households give money to at least some of the charities where they volunteer, according to the survey.
Read next: 9 Rules for Tax-Smart Charitable Giving
Perhaps surprisingly, wealthy households have not made giving a family affair. Just 21% of those with families make any kind of tradition around, say, volunteering during the holidays or giving to a shared cause. This misses an easy opportunity to pass on family values. With that time of year fast approaching, maybe now is a good time to think about such a tradition.