Why Charitable Giving Just Hit Another Record High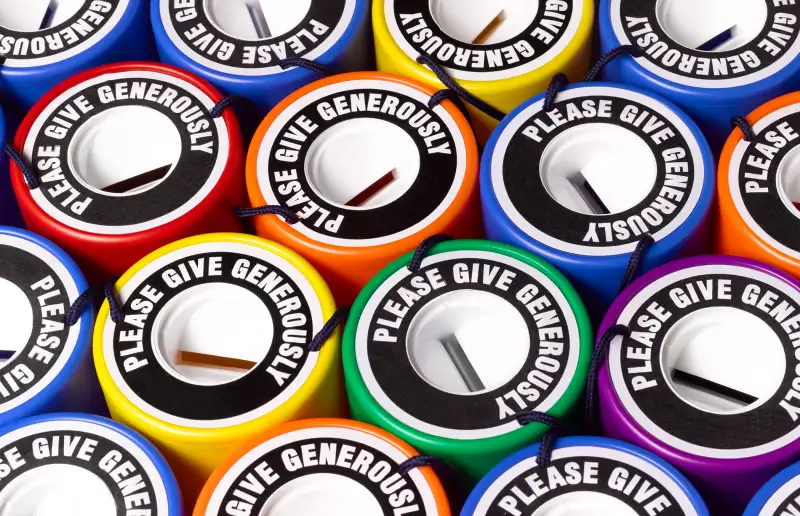 Peter Dazeley—Getty Images
Americans gave more than $1 billion a day to charitable causes last year, continuing a revival in generosity that began as the Great Recession lifted and no doubt helped by aging baby boomers looking for ways to make a difference in retirement.
The news about this benevolence comes at a somber time, as Americans open their wallets for charities supporting victims of the Orlando nightclub shooting.
Donations from individuals, estates, foundations and corporations totaled $373 billion in 2015, according to Giving USA, a report from Giving USA Foundation and the Indiana University Lilly Family School of Philanthropy. That is a record high, up 4.1% from the previous year and up 11.9% over a robust two-year period.
The economic recovery has created a favorable backdrop for charities—along with several years of strong growth in real estate, stocks and art. The stock market stalled last year but had risen by double digits in 2013 and 2014. Global art markets also held onto heady gains in recent years. Higher asset values not only equate to greater wealth but present investors with tax-effective giving opportunities by donating assets, not cash.
The report makes no mention of retiring boomers as a source of increased giving. But this large generation is hitting age 65 at the rate of 10,000 a day. Many are well-positioned financially, and looking to use their retirement years and their wealth to get involved in charitable causes near their heart. One measure of this may be the 3.8% decline last year in giving to foundations, which are often large and impersonal. Another trend that may work against large foundations is the emergence of donor-advised funds, which act as personal foundations for ordinary people.
Individuals by far account for most giving in America. Last year, donations from individuals totaled $265 billion, more than two-thirds of all giving. Foundations gave $58 billion and corporations contributed just $18 billion.
Mega gifts from the ultra wealthy account for much less of the giving pie than you might imagine. Last year, publicly disclosed gifts of $100 million or more generated just $3.3 billion, according to the report. That is a small fraction of total giving by individuals. More people give to charity than vote, according to the report, and their gifts of $20 or less make a huge cumulative difference.
Giving to religions has been a shrinking part of the charitable pie for decades but remains the largest single category of beneficiary. Religions received $119 billion last year, followed by education ($57 billion), Human Services ($45 billion), foundations ($42 billion), health ($30 billion), public benefit ($27 billion), arts ($17 billion), international ($16 billion), and environment ($11 billion).
Giving to international affairs rose 17.5% last year and saw the single biggest boost of any category. But this follows two years of declines and six years of overall tepid growth, suggesting that the world's problems take a long time to get back on the priority list of Americans after a period when the U.S.'s problems have been especially acute.