The Danger of Mixing Politics and Investments
Money is not a client of any investment adviser featured on this page. The information provided on this page is for educational purposes only and is not intended as investment advice. Money does not offer advisory services.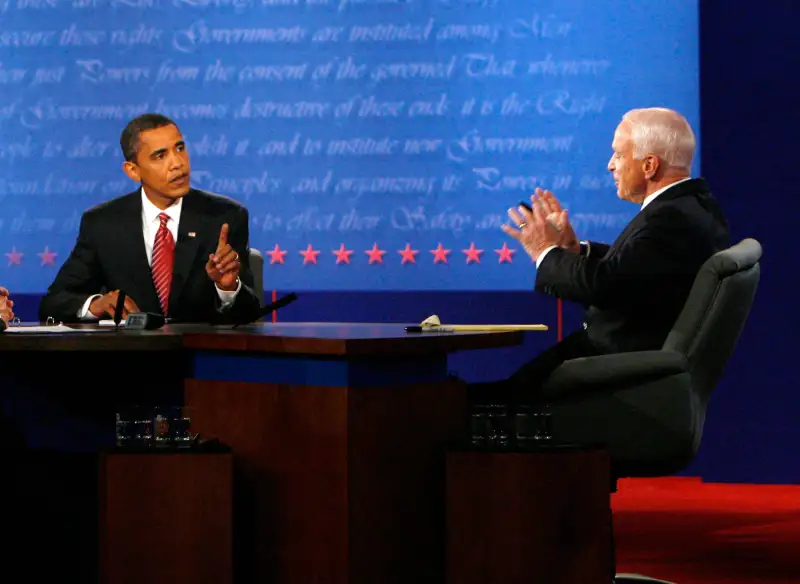 Looking at a chart of the S&P 500's performance from 2007 until now gives you a totally different perspective on the market decline of 2008-09. What an opportunity that was, right?
In hindsight, it's easy to recognize that March 2009 was a bottom. I won't bore you with stats on how much the market has gone up since then, because you already know it's a lot.
We financial professionals find it easy to recall historical market data, but how often do we recall the politics that might have contributed to the decline in the first place?
Not too long ago I had the pleasure of meeting a man who had traveled extensively but was considering settling down given his advanced age. He had asked that I take a look at his portfolio because he was considering changing his "investment guy." He mentioned that he had taken a significant hit in 2009 and that he had not fully recovered, so he wanted me to review his portfolio and advise him on what he should do now in order to have enough during retirement.
Soon after we started talking, it became apparent that he was of the belief that the country had been heading in the wrong direction since 2008. His portfolio appeared to have been built around an assumption that the market would collapse beyond its 2009 low.
Whether or not it was a good investment decision at the time would depend on a number of factors. In hindsight, however, it wasn't a good strategy after March 2009.
Did his "investment guy" share his political views as well, continuing to believe that the country would come to an end? I don't know. What is certain is that the client's portfolio suggested that he was expecting a significant decline.
I recall having a similar conversation soon after 2009 with a couple who made it clear to me that they were not confident that American capitalism would survive. They shared with me their displeasure about the political environment at the time and felt that the country was in decline.
I began telling them they should ignore news reports and turn off their television because in the long run, that information would have no bearing on their investments
They looked at me as if to say I was misinformed, and politely walked out of my office.
As financial professionals, we all have our own political views, because we're human. Some are in alignment with our clients' views, and some might be to the left or right. But does that mean we should allow our political views to dictate our financial planning advice?
Over the years I've learned that my personal political views have very little to do with the advice I extend to my clients. Regardless of whether or not I agree with clients or potential clients, my goal is to remain neutral and apolitical. I focus on just the facts as best as I can.
Bottom line, my political views are irrelevant when it comes to planning and providing advice that would allow my client to navigate the financial noise.
----------
Frank Paré is a certified financial planner in private practice in Oakland, California. He and his firm, PF Wealth Management Group, specialize in serving professional women in transition. Frank is currently on the board of the Financial Planning Association and was a recipient of the FPA's 2011 Heart of Financial Planning award.