A Financial Planner's Investment Advice for His Son — and Everyone Else
Money is not a client of any investment adviser featured on this page. The information provided on this page is for educational purposes only and is not intended as investment advice. Money does not offer advisory services.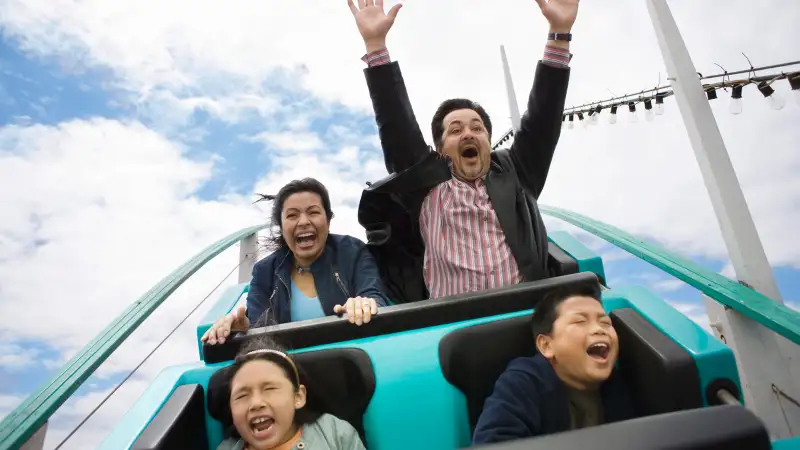 A friend recently asked me to recommend a book for his son on buying and selling stocks.
As I pondered his request, I started thinking about the various books I've read or skimmed over my 24-plus years of working in financial services. Initially, I was overwhelmed with titles. Then I started thinking about my own teenaged son and the difficulty I was having getting him to think differently about his money—that he won't always be able to depend on his parents to help him out. Anyway, I thought if I couldn't compel a 14-year-old to change his ways, what could I say to my friend's son, who's in his 20s?
Finally, I asked myself what would I say—not bark, I promise—to my own son if he were in his 20s and came to me for investing advice? This is what I came up with:
[time-related-module][time-partner-module][time-magazine-module][outbrain-video-module]You can go to just about any investment site (e.g. Vanguard, Schwab, or Fidelity) to learn the fundamentals of investing. You need to know, however, that the process of buying and selling is not hard. The real challenge is knowing what to buy, when to buy, and when to sell. If you plan to make investing a career, there is a lot more you need to know than you can learn from a website or book. That would require another conversation.
For now, I would advise you to think long and hard about why you want to invest. In other words, take time to map out your life goals for the next three to five years and the financial resources you will need to achieve them.
Simply saying you want to invest "to make money" will not work when you are invested in a fluctuating market. Short-term volatility can be a bear (pun intended). You have to be willing to ask how much money you can withstand losing when the market goes down, as well as how much profit is enough. As the old Wall Street saying goes, bulls make money in up markets, bears in down markets, and pigs get slaughtered. You also have to be willing to ask yourself how long you plan to stay invested, no matter how much the market fluctuates or falls.
Why am I focusing on declining markets and roller-coaster, up-and-down markets? It's because people tend to fixate on rising stocks and profits, but pay very little attention to the markets' inevitable declines. Everyone loves bull markets, which are great for the average investor. But when the market heads south quickly or takes a long, slow journey to the cellar, someone who was looking to make a quick profit can suffer a lot of stress.
Finally, I hope this short note does not come across as too preachy. I congratulate you on your interest in investing, and I will end by saying you are way ahead of the game because you're thinking about investing now instead of later. Good luck.
Read next: The 3 Most Important Money Lessons My Dad Taught Me
----------
Frank Paré is a certified financial planner in private practice in Oakland, California. He and his firm, PF Wealth Management Group, specialize in serving professional women in transition. Frank is currently on the board of the Financial Planning Association and was a recipient of the FPA's 2011 Heart of Financial Planning award.