Here's When Florida's Airports Will Resume Flights After Hurricane Irma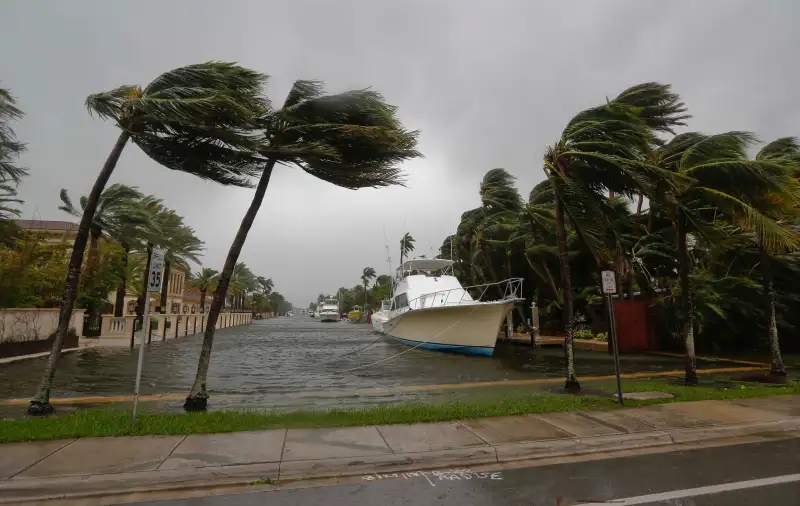 The Washington Post—The Washington Post/Getty Images
After a direct assault from Hurricane Irma, Florida's biggest airports, including Miami, Fort Lauderdale, and Orlando, remain closed on Monday. But at least one Florida gateway will resume service today—Palm Beach has a Delta flight scheduled to depart for Atlanta at 5:45 p.m.—and other airports plan to open on Tuesday.
It's not just high winds and water damage that continue to make it complicated for Florida's airports to reopen for business. In many cases, due to impassable roads and mass evacuations, it's proving difficult for employees to simply get to the airports where they work.
"It's staffing," said Victoria Moreland, a spokesperson for Southwest Florida International Airport in Fort Myers, to the Naples News on Sunday. "We can't do anything without them here."
Airports recommend that you get in touch with your airline to find out the latest information about cancellations. It's also worth following airport Twitter accounts—which we've found often have more updated and specific information than the airport's website.
Here's what we know about these seven major Florida airports as of Monday afternoon:
Fort Lauderdale-Hollywood: The airport will open and resume operations starting at 4 a.m. on Tuesday, September 12.
Fort Myers: Officials say the airport remains closed, and that travelers should expect flights to be canceled Tuesday as well. Service will resume on Wednesday at the earliest.
Jacksonville: The airport's Twitter account simply says the facility "will remain closed until we can resume safe operations."
Miami: Leaks were reported in all concourses, and some parts of the airport experienced significant water damage. Officials say they are conducting assessments on Monday, and while they are optimistic flights will resume on Tuesday, no official decision has been announced.
Orlando: The airport said on Monday that continued high winds made it difficult for officials to do damage assessments, and that it's therefore unclear when it can reopen. After assessments can be conducted, the airport says it will decide on a "timeline to phase-in operations. This process could take several days."
Palm Beach: The airport Tweeted that it is open as of noon on Monday, but that Delta is the only airline with service today. There's only one Delta flight out of Palm Beach's airport on Monday too—specifically, there's a 5:45 p.m. departure to Atlanta listed as "on time." Other airlines will commence service again on Tuesday.
Tampa: "Most flights are likely to resume on Tuesday or Wednesday. Check with airlines for details on specific flights," a statement from the airport says.