Money is not a client of any investment adviser featured on this page. The information provided on this page is for educational purposes only and is not intended as investment advice. Money does not offer advisory services.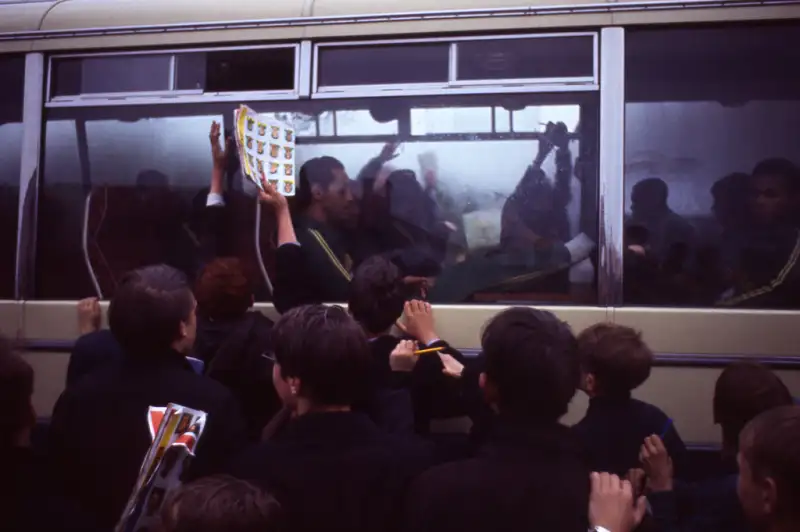 Art Rickerby—Time & Life Pictures/Getty Images
The nation's second-biggest automaker has been cruising lately, thanks largely to a series of successful vehicle redesigns that are winning over fuel- and style-conscious young buyers.
But Ford Motor Co.'s dramatic face-lift and CEO Alan Mulally's cost-cutting efforts are old news. Investors have grown accustomed to better-than-average performance from Ford , which ranked as the world's sixth-largest carmaker last year.
Today Wall Street wants to see whether Mulally & Co. have enough in the tank to broaden Ford's rebound to include luxury vehicles and key foreign markets.
Sales are surging
As U.S. auto sales have come roaring back, Ford has managed to stand out. How? The company "rolled out a strong field of products over the last few years," says Kelley Blue Book senior analyst Karl Brauer. "The Fusion, Focus, and Fiesta -- combined with a resurgence of the truck market thanks to the rebound in housing -- have made Ford a fascinating company to watch." Indeed, Fusion sales rose 22% last year to nearly 300,000, almost equaling the Toyota Corolla's popularity.
Nearly two dozen more upgrades are due out this year. The redesigns are taking place as Mulally is cutting costs by trimming the number of platforms on which vehicles are built from 27 in 2007 to nine by 2016.
But the stock is stuck
Despite the upbeat results, Ford's stock has lagged. Execs warned that profit margins could fall in 2014 because of a record number of new product launches, such as the Lincoln MKC, a small luxury crossover.
There's also the fact that investors have been betting on a rebound since 2009. They now want to see more. Ford's resurgence, for instance, has yet to reach the luxury market: Its Lincoln line sold fewer cars last year than in 2012, and about 100,000 less than Cadillac.
Says Edmunds.com senior analyst Jessica Caldwell: "Lincoln is trying to have a brand renaissance, but that takes time."
And Ford trails abroad
Overseas, Ford's outlook is decidedly mixed. The carmaker has expanded its share in Europe, where auto sales remain weak. And in China, where sales growth is robust, Ford "is definitely playing catch-up to GM," says Matthew Stover, an analyst with Guggenheim Securities.
Still, the company is making strides. Its 936,000 sales in China last year represented nearly a 50% jump from 2012. And Ford is now the fifth-largest foreign car seller in China, having leaped over Toyota. Mulally is investing heavily in the region, with plans to increase its number of production plants and dealerships.
Will they bear fruit? That will largely depend on whether Ford's youthful, fuel-conscious designs translate to foreign audiences.