The Real Reason More Women Didn't Speak Out Against Ailes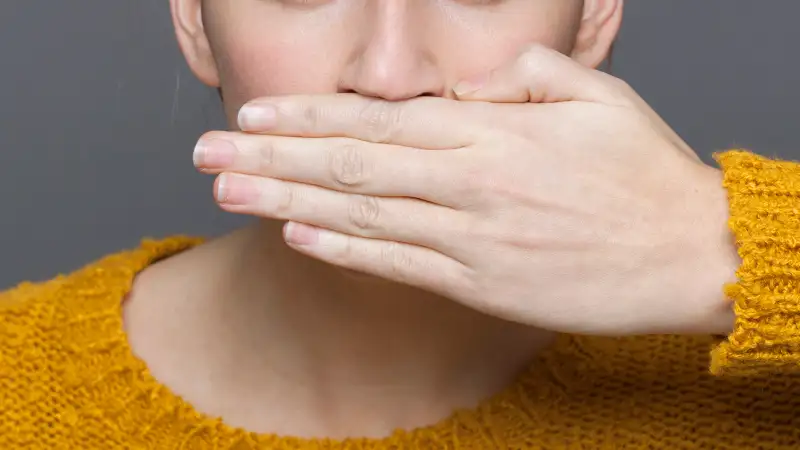 Studio Grand Ouest—Getty Images/iStockphoto
As outlets report FOX News chief Roger Ailes is on the way out in the wake of sexual harassment allegations brought against him by former FOX anchor Gretchen Carlson, many are floored at the speed with which FOX appears to be on the verge of deposing the man who molded the network 20 years ago.
But if you consider the number of women who reportedly have had similar experiences to Carlson's, it may seem surprising he wasn't ousted before. So why aren't more women speaking out against Ailes?
As CNN Money reported, several women would not comment publicly on the case because of the non-disclosure agreements they signed with FOX—and particularly because of iron-clad non-disparagement clauses. This includes speaking to lawyers from Paul, Weiss, a New York-based firm hired to perform an internal review of FOX News and Ailes.
While NDA agreements are not unusual in the media industry, FOX's non-disparagement clauses are "especially restrictive," according to CNN Money.
CNN Money's report noted that one woman had posted a disparaging comment about Ailes on Facebook, but then deleted it because she was worried her former employer would take action against her due to the NDA she signed.
But New York's Gabriel Sherman—who has reported on Ailes for years and broke the news of his ouster from FOX— reported that 21st Century FOX, the parent company of FOX News, "is now waiving the NDAs to allow women to speak" to lawyers about Ailes.
This is big news. But what does an NDA actually forbid signees from doing? Maya Raghu, director of workplace equality at the National Women's Law Center, says NDAs are typically prepared by employers to prevent employees from sharing confidential information (usually as part of the employment contract), or disparaging their employer (when the employee is exiting the company).
In return, employees receive an offer letter for the job before they begin employment, or a severance package, extension of benefits, and/or positive or neutral job references from the employer when they leave. The details of what the employee can and can't do, how things play out if the employee breaks his or her agreement, and what they receive in return for signing are all outlined in the document and vary case by case.
Read More: What Constitutes Sexual Harassment in the Workplace?
One of the NDA's biggest flaws is that employees often don't have enough leverage to not sign them, even if it means giving away certain freedoms, like bringing a harassment lawsuit against their employer. That Carlson is the first to publicly break her NDA with FOX News (assuming she signed one), then, isn't that surprising: Carlson was a highly paid and high profile anchor, and may not have needed whatever severance pay or benefits extension FOX offered her. The same can't be said for many other workers, who can't dismiss even a $5,000 severance check or continued health insurance coverage.
"If you are an employee in a minimum to mid-wage job and you're leaving that job, you may not be able to afford to hire a lawyer to review those terms," says Raghu. "You may be in a position where you just have to sign it -- you need the severance for you and your family."
Raghu says NDAs can make filing harassment claims and suits particularly tricky for workers. But there are some options for people who believe their employer participated in illegal behavior. Even if you sign an NDA, the Equal Employment Opportunity Commission has said it doesn't preclude you from filing a harassment complaint with them or through state agencies.
While you may not be able to bring your own suit against your employer, you could participate in a suit brought by someone else, according to Raghu. And interpretation of NDA terms varies state-by-state, meaning you could challenge its validity.
"There are certainly circumstances that a court might say that a former employee is not held to the non-disclosure agreement," she says. "It might be in the case of illegal activity, it might be a whistle-blowing situation, or the court might find that the clause is over-broad."