Salma Hayek's Billionaire Husband Just Made $1.7 Billion in One Day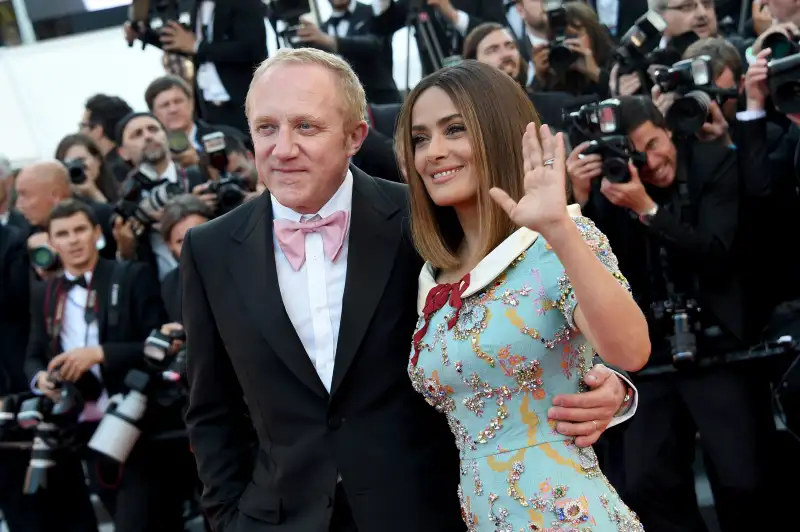 Stephane Cardinale - Corbis—Corbis via Getty Images
Luxury fashion magnate Francois-Henri Pinault saw his net worth increase by a whopping $1.7 billion Wednesday, according to Bloomberg's billionaire's index.
Pinault oversees Kering, the parent company of Gucci, Stella McCartney, Alexander McQueen, and Yves Saint Laurent (YSL). His father, Francois, 81, founded the company in 1963 as a timber concern in western France. Today Kering has a market cap of more than $58 billion.
Since last summer, the company's share price has more than doubled as Gucci and YSL sales surpassed those of rivals. Kering shares hit an all-time high Wednesday after the company reported stronger-than-expected quarterly revenues.
After Wednesday's trading session, the Pinault family's fortune stood at $26.1 billion, putting them 29th on the Bloomberg billionaire list. (Bloomberg technically credits the net worth to the elder Pinault, while Forbes credits the net worth to the entire family.)
In addition to its 16 luxury brands, Kering also owns athletic-wear company Puma. And the Pinault family also owns Christie's auction house, and controls a celebrated art collection consisting of more than 2,000 works that includes works by Picasso, Mondrian and Koons.
The younger Pinault, 55, has been married to actress Salma Hayek since 2009.