Freddie Mac: Mortgage Rates Rocket Up to 6.7%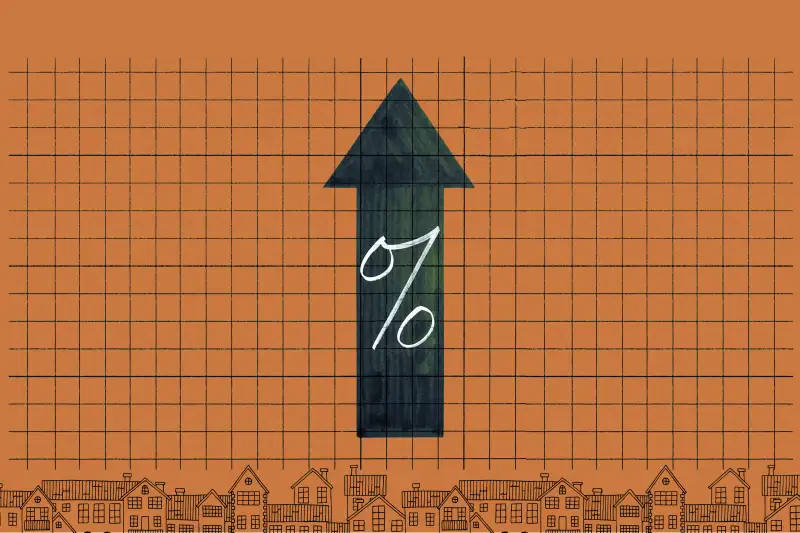 Mortgage rates jumped again this week as inflation and fears of a recession continue to influence interest rates. It's the sixth week in a row that rates have moved higher.
The average rate on a 30-year fixed-rate mortgage soared to 6.70% for the week ending September 29, according to Freddie Mac. Last week, the average rate was 6.29% — a one-week increase of 0.41 percentage points.
Rates have been extremely volatile. Real estate brokerage Redfin found that between July and September rates moved by half a percentage every four weeks — making it the most volatile time for mortgage rates in 35 years.
The average 30-year rate has been moving higher since mid-August. Since August 18, the rate has jumped more than 100 percentage points. Compared to the same week a year ago, rates are now nearly 4 percentage points higher.
At the same time, the gap between the low and high end of rates being offered by different mortgage lenders has nearly doubled, noted Sam Khater, Freddie Mac's chief economist, in a statement. Borrowers who lock in a rate on the high end are paying several hundred dollars more per month than those who lock in at the lower range.
"The large dispersion in rates means it has become even more important for homebuyers to shop around with different lenders," added Khater. Borrowers who get rate quotes from multiple lenders often find they can find lower rates and save money on their monthly payments.
The 30-year rate isn't the only one moving higher. The average rate on a 15-year fixed-rate mortgage moved up 0.52 percentage points to 5.96% and the rate on a 5/1 adjustable-rate mortgage increased 0.33 percentage points to 5.30%.
Recession fears keep pushing rates higher
This week's jump in rate comes on the heels of a sharp increase in the 10-year Treasury yields, which on Wednesday briefly topped 4% for the first time since 2008.
Mortgage rate movement is often tied to the yield on safe investment vehicles such as the 10-year Treasury. Typically, when the Treasury increases, mortgage rates also increase, usually averaging about 1.8 percentage points higher than the yield on the 10-year note.
"Investors are concerned about the likelihood of an economic recession due to the Federal Reserve's push to crush inflation through monetary tightening," said George Ratiu, manager of economic research at Realtor.com, in a statement.
At the same time, notes Ratiu, economic data continues to underline a still steady economy and a strong job market. The juxtaposition between the expectation of an economic decline next year and the resiliency shown by the economy so far is leading to mortgage rate volatility.
As the Fed reiterates its commitment to tightening monetary policy until inflation is brought back under control, potential homebuyers can expect mortgage rates to continue climbing to levels not seen in decades.
"While even two months ago rates above 7% may have seemed unthinkable, at the current pace, we can expect rates to surpass that level in the next three months," added Ratiu. Rates have not hit 7% since 2002.
Home sales continue to slow
Higher mortgage rates are having a huge impact on the housing market. Pending home sales, an indicator of future home sales based on contract signings, fell for the third month in a row, according to the National Association of Realtors.
Pending sales in August were 2% lower than in July. Compared to August of last year, pending sales decreased by a little more than 24%.
"Decade-high rates have deeply cut into contract signings," said Lawrence Yun, NARs chief economist, in a press release.
As a result of higher mortgage rates and a projected slowdown in economic activity, Yun expects existing home sales to fall by 15.2% in 2022 to 5.19 million homes. However, if mortgage rates moderate Yun expects homebuying to stabilize as well.
More from Money: