Mortgage Rates Tick Lower: Freddie Mac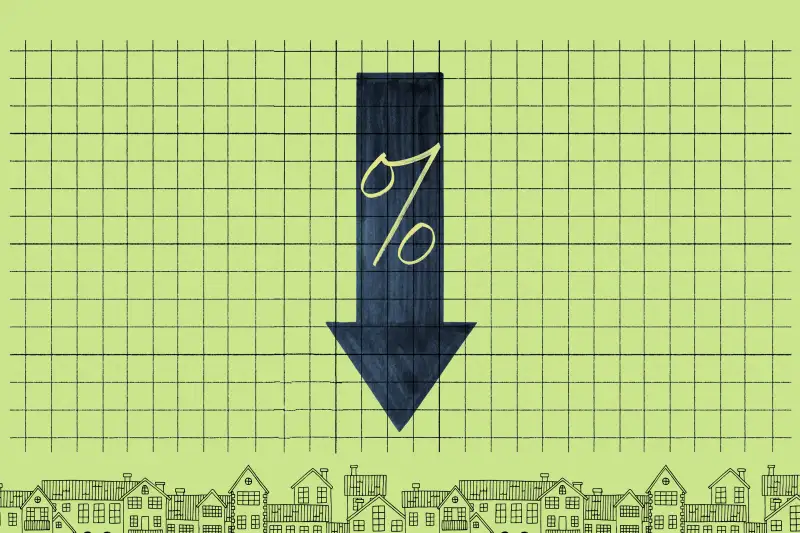 Mortgage rates are down again, decreasing for the third week in a row.
The 30-year fixed-rate mortgage is averaging 6.13% — down from the 7.08% peak seen in early November. The 15-year fixed-rate loan also decreased this week, moving to 5.17%.
The housing market appears to be stirring awake from its recent doldrums. Home purchase demand is up, said Sam Khater, Freddie Mac's chief economist, in a press release. And while a full rebound hinges on future rate movement, "ample demand remains, fueled by first-time homebuyers," Khater added.
The number of potential buyers requesting tours of on-sale properties is up 17% from November, according to brokerage Redfin. And the number of people contacting Redfin agents to begin the home-buying process has shot up 13%.
"I've seen more homes go under contract this month than in the entire fourth quarter," Angela Langone, a Redfin agent in San Jose, California said in a statement. "Mortgage rates aren't stopping people as much as they were at the end of 2022."
Rates edge lower as markets await the Fed's decision
Market observers are optimistic that inflation has passed its peak and is steadily decreasing.
On the other hand, large layoffs in the tech industry, which has historically been resilient in the face of economic downturns, are raising fears that the slowdown may be worse than anticipated, and that high unemployment could lead to a deeper and more damaging recession.
Amid those two opposing forces, market analysts are looking to upcoming economic data, including gross domestic product and personal consumption expenditures (how much people pay for products) for insight into where the economy is heading.
The Federal Reserve is set to meet next week for the first time this year, where another increase in the federal funds rate, the rate banks charge each other for overnight loans, will likely be announced. It would be the eighth increase in short-term interest rates since March 2022, when the central bank started implementing rate hikes as a means of bringing inflation back under control.
The fed fund rate is currently at 4.5%. In previous statements, the Fed has said it needs to raise the rate slightly above 5% to achieve its goal of bringing inflation back down to 2%. Now, finally, the central bank appears to be nearing that "terminal rate."
Many analysts are expecting an increase of 0.25 percentage points, which would be the lowest increase since March.
"The slower pace [of increase] will help to create a soft landing for the economy by balancing the risks of bringing down inflation without pushing up the unemployment rate," said Realtor.com economist Jiayi Xu in a statement.
More from Money: