Mortgage Rates Continue to Slide: Freddie Mac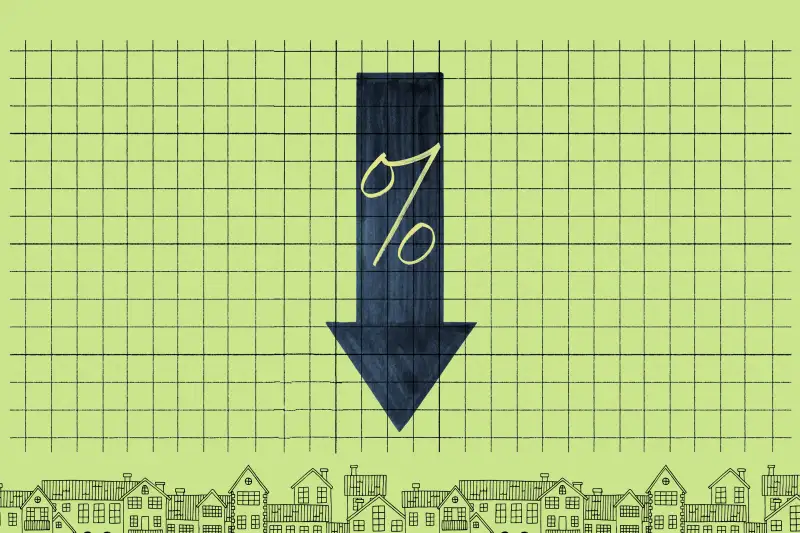 Mortgage rates continued to slide this week.
The average rate on a 30-year fixed-rate mortgage is now 6.49%, according to Freddie Mac's weekly report, a decrease of 0.09 percentage points. The 15-year fixed-rate mortgage also moved lower, decreasing 0.14 percentage points to 5.76%.
It's the third consecutive week that the 30-year rate has moved lower after crossing 7% for the first time in two-decades.
Since touching 7.08% in early November, rates have dropped by more than half a percentage point, capping an exceptionally fast period of increases. At the start of the year, the average rate was just 3.22%.
The run-up in rates has had a chilling effect on the housing market.
Pending home sales — signed sales contracts that have not yet closed — were down by 4.6% in October compared to September, according to the National Association of Realtors. It was the fifth straight month of declines. Compared to October 2021, pending sales were down by 37%.
"October was a difficult month for homebuyers as they faced 20-year-high mortgage rates," said Lawrence Yun, chief economist at NAR, in a press release. The downward trend in sales may not last much longer, however.
"The upcoming months should see a return of buyers, as mortgage rates appear to have already peaked and have been coming down since mid-November," added Yun.
Mortgage rates extend their decline
Mortgage rates moved lower once again this week as markets await fresh economic data. There is hope that mortgage rates may have peaked, bringing some relief to potential buyers.
In a speech at the Brookings Institution on Wednesday, Federal Reserve Chair Jerome Powell gave the strongest indication yet that the central bank may be ready to ease up on interest rate increases as soon as this month.
The Fed does not set mortgage rates. However, it controls the federal funds rate — the rate banks charge each other overnight — which strongly influences interest rates charged to consumers, including on mortgages.
"It makes sense to moderate the pace of our rate increases as we approach the level of restraint that will be sufficient to bring inflation down," said Powell, noting that there is a lag between the policy implementation and its effect on the economy.
In order to combat high inflation, the central bank has hiked the fed fund six times so far this year, increasing the rate from 0% in March to its current level of 4%. The last four hikes have been 0.75 percentage points each.
Following Powell's remarks, markets are a little more hopeful that the next rate hike will be a more moderate 0.50 percentage point increase.
"Mortgage rates continued to drop this week as optimism grows around the prospect that the Federal Reserve will slow its pace of rate hikes," said Sam Khater, Freddie Mac's chief economist in a statement.
Still, the Fed chair was clear that moderation doesn't mean rate increases are over.
"The timing of that moderation is far less significant than the questions of how much further we will need to raise rates to control inflation," Powell said. "It is likely that restoring price stability will require holding policy at a restrictive level for some time."
More from Money: