Freddie Mac's 30-Year Rate Surges Back Over 5%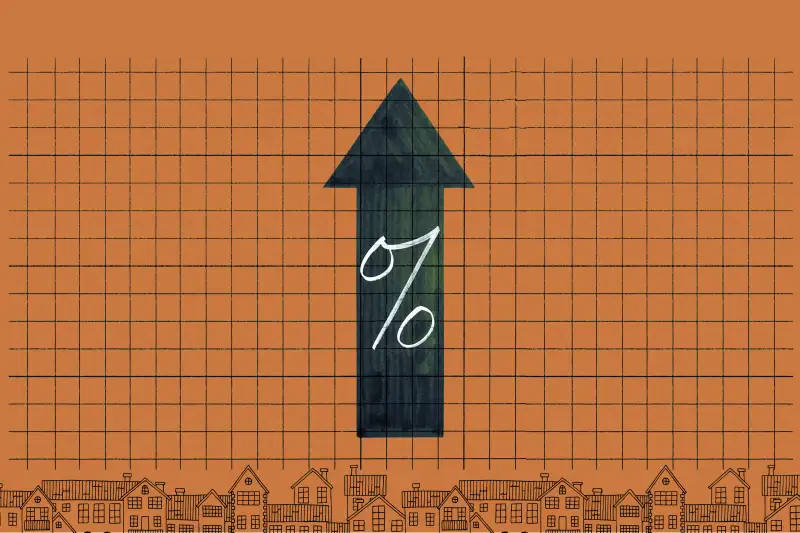 Mortgage rates broke a two-week downward trend this week, according to Freddie Mac's benchmark survey.
The rate on a 30-year fixed-rate mortgage is now averaging 5.22%, an increase of 0.23 percentage points compared to a week ago. Despite this week's jump, however, rates remain well below the 5.81% high seen in June 2022.
Rates have been volatile as the housing market absorbs the effects of the Federal Reserve's efforts to curb inflation. Mortgage rates had been increasing at a fast and steady pace for the first half of the year before stepping on the brakes over the last few weeks.
Now, "the housing market is stabilizing as it transitions from the surge of activity during the pandemic to a more balanced market," Sam Khater, chief economist at Freddie Mac, said in a press release.
Increasing rates have led to a slowdown in demand this year, with many homebuyers getting priced out of the market. And despite recent gains, housing inventory remains tight.
"The consequence," according to Khater, "is that house prices likely will continue to rise, although at a slower pace for the rest of the summer."
Rates for other loan categories were also higher compared to last week. The rate on a 15-year fixed-rate loan is 4.59%. The 5/1 adjustable rate loan is at 4.43%.
Where will mortgage rates go from here?
Mortgage rates may not follow a steady pattern anytime soon.
Today's upward bump in rates follows a stronger-than-expected July job report, which reported a gain of 528,000 U.S. jobs, more than twice what economists had expected.
The strong jobs report led some market observers to view the report as a "signal that the Federal Reserve will likely need to continue aggressive actions to slow economic growth and reign in inflationary pressures," said Paul Thomas, vice president of capital markets at Zillow, in a statement.
On Wednesday, however, there was an indication that consumer prices may already be moderating. The Bureau of Labor Statistics reported that consumer prices rose 8.5% in July, slightly lower than the anticipated rate of 8.7%.
As a result, some market observers believe inflation may have peaked — and that the Fed, which is next scheduled to meet next month, may be able to ease back on its approach to raising interest rates.
The Fed has increased the federal funds rate by 2.25 - 2.50% during the first half of the year as inflation steadily rose to a peak of 9.1% in June, a 40-year high. By raising rates, the goal is to slow down the economy enough to bring consumer prices back down.
The Fed's aggressive policy towards trying to bring inflation under control has sparked concerns over the economy falling into a recession, with experts debating whether the economy is already in a downturn or not.
More from Money: