If This Happens in the NBA Finals, Everybody Gets Free Taco Bell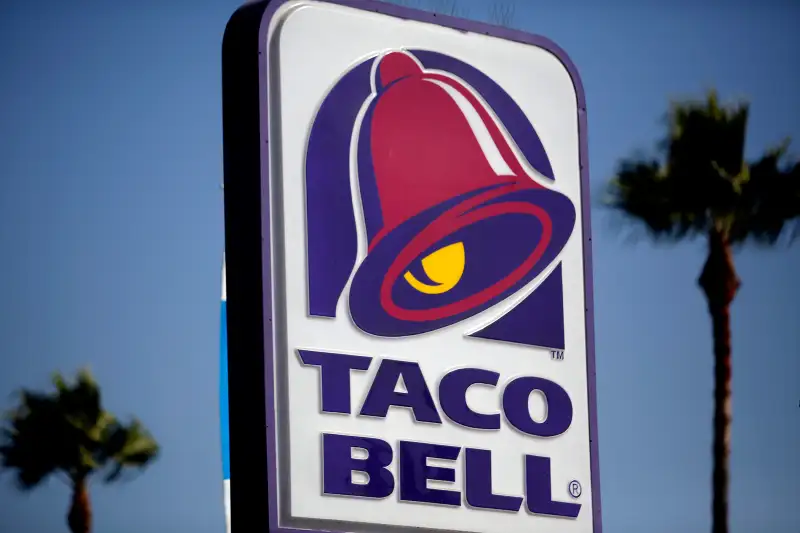 Patrick T. Fallon—Bloomberg via Getty Images
With a historic 73-win regular season and a record-breaking year for unanimously voted league MVP Stephen Curry, the Golden State Warriors have unsurprisingly been picked as the favorites to repeat as NBA Finals champions over the Cleveland Cavaliers.
Sports books say the most likely scenario in the series, which tips off tonight at the Warriors' Oracle Arena in Oakland, Calif., is that the Warriors will win in seven games. They are also accepting all sorts of silly prop wagers that will pay off if, say, Curry goes an entire game without sinking a 3-pointer (11/1 odds) or his teammate Draymond Green kicks an opposing player in the groin (125/1 odds).
But there's one NBA Finals wager that could pay off for you even if you don't place a single bet. Taco Bell recently announced a "Steal a Game, Steal a Taco" promotion, promising that if any team "steals a game" in the series—meaning that a visiting team wins on the home team's court—participating Taco Bell locations across the land will pay off to the tune of one free Doritos Locos Taco per person. If you're wondering, the fine print explains that customers would indeed get their choice of Doritos-flavored tacos. You can pick either Fiery Doritos, Cool Ranch, or the original Nacho Cheese.
As for the specifics: If the away team wins in games 1, 2, or 3, Taco Bells will give out free tacos from 2 p.m. to 6 p.m. local time on Wednesday, June 15. If the away team is victorious in games 4, 5, 6, or 7, the taco giveaway moves to Tuesday, June 21, also between 2 p.m. and 6 p.m. local time, only at participating Taco Bells.
Read Next: Got $10,000? You'll Need It for Average Seats to NBA & NHL Finals Games in California
Again, the series' tipoff is Thursday night. All NBA Finals games are being broadcast on ABC, and there are options for watching online as well. If the games are past your bedtime or you're simply not interested in anything beyond the possibility of a free taco, you can check this website to see if a visiting team wins a game—which would be great for them and their fans, but also outstanding for fans of free tacos.