A Bunch of Frozen Vegetables from Costco & Meijer Were Just Recalled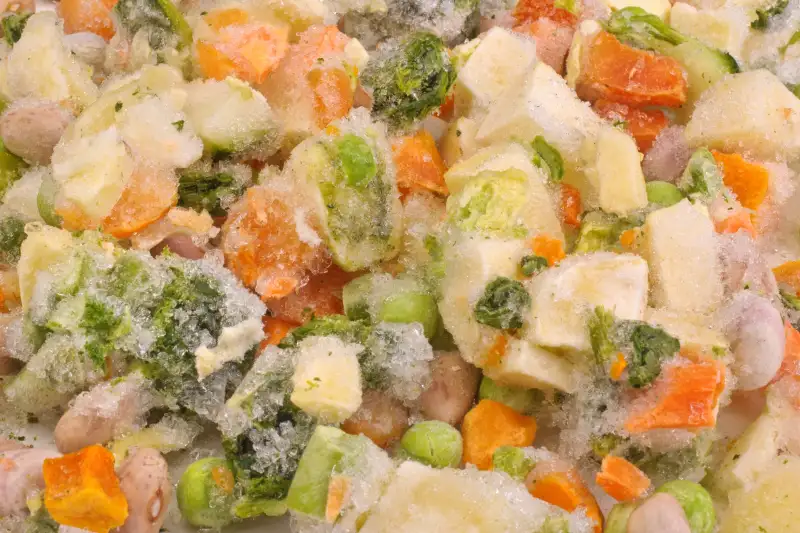 Hermes Images/AGF/UIG/Getty Images
If you recently purchased frozen veggies at Costco or Meijer, don't eat them yet—they may be contaminated with listeria.
According to the FDA, CRF Frozen Foods of Washington state is recalling 15 products after routine health testing in Ohio found contamination. The vegetables affected in the recall have been sold in Costco and Meijer stores in 35 states and Canada between September 13 and March 15.
No illnesses have been reported so far, but the potential hazards are very serious. Listeria monocytogenes, the FDA says, can cause potentially fatal infections in small children, the elderly, or people with compromised immune systems. Healthy adults would feel something akin to a stomach bug, with headache, fever, and the usual bathroom troubles.
If you still have the products, the FDA advises you to take them back to the store you purchased them from or simply throw them out. The FDA's list of affected products is below, complete with label, size, UPC, and use by date.
| Label | Size | Item | UPC | Use By Date |
| --- | --- | --- | --- | --- |
| True Goodness By Meijer | 10 oz. | Organic Petite Green Peas | 713733430999 | 11/26/2017 |
| True Goodness By Meijer | 10 oz. | Organic White Sweet Corn | 713733430982 | 11/21/2017 |
| Wellsley Farms Organic | 4 lb. | Organic Mixed Veg | 888670010136 | 10/25/2017 |
| Wellsley Farms Organic | 4 lb. | Organic Green Peas | 888670009970 | 2/10/2018 |
| Wellsley Farms Organic | 4 lb. | Organic Green Peas | 888670009970 | 2/15/2018 |
| Wellsley Farms Organic | 4 lb. | Organic Green Peas | 888670009970 | 3/17/2018 |
| Organic By Nature - Canada | 2.5 kg. | Organic Green Peas | 846358000619 | 10/22/2017 |
| Organic By Nature - Canada | 2.5 kg. | Organic Green Peas | 846358000619 | 12/3/2017 |
| Organic By Nature - Canada | 2.5 kg. | Organic Green Peas | 846358000619 | 3/16/2018 |
| Organic By Nature | 4 lb. | Organic Green Peas | 846358000695 | 10/25/2017 |
| Organic By Nature | 5 lb. | Organic Green Peas | 846358000633 | 2/15/2018 |
| Organic By Nature | 5 lb. | Organic Veg Medley w/ Shelled Edamame | 846358000657 | 2/11/2018 |
| Organic By Nature | 4 lb. | Organic White Supersweet Corn | 846358000701 | 11/19/2017 |
| Organic By Nature | 5 lb. | Organic White Supersweet Corn | 846358000640 | 9/13/2017 |
| Schwan's | 16 oz. | Organic SS Yellow & White Cut Corn | 007218060433 | 2B5320 |