Fundbox Small Business Loans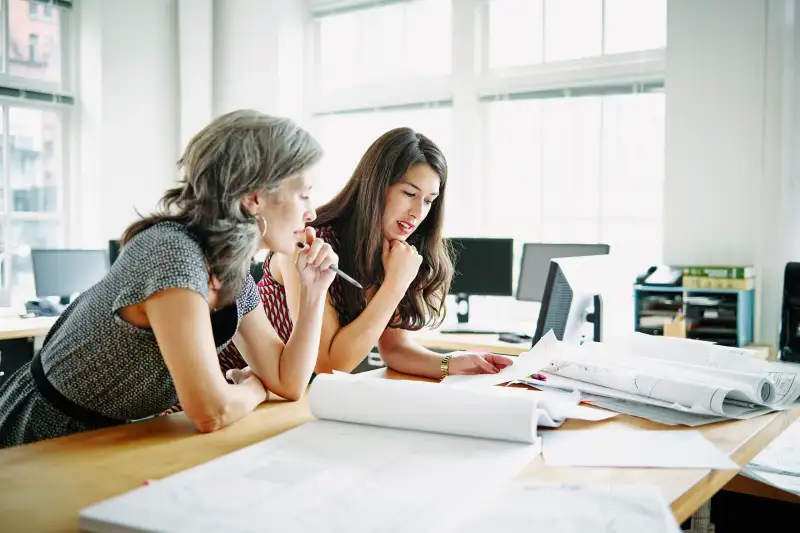 Business loans help companies raise capital fast. These loans can help with cash flow issues or fund a business expansion. Traditionally, conventional lenders like banks and credit unions have dominated this field. However, the advent of the internet has seen a rise in the number of alternative lenders. These online lenders provide funds fast and often evaluate borrowers using more lenient lending standards.
Over the past 10 years, Fundbox small business loans have emerged as a popular alternative funding source for many small and midsize businesses. Its quick application process and speedy funding have set it apart from the competition. However, its low credit limits and high interest rates might not be the best fit for every business.
In this comprehensive review, we'll take a deep look at Fundbox's features, strengths, weaknesses, products and more.
Best for fair credit
Fundbox requires borrowers to have a minimum personal credit score of 600 to qualify for business financing. On the FICO scale, this score falls into the fair credit rating band and is below average.
Many other lenders will require a higher score. For example, Kabbage, a direct competitor, requires a minimum credit score of 640, while OnDeck, another lender, asks for a credit score of at least 625.
Conventional lenders, such as major banks and credit unions, typically have even higher requirements when making credit decisions.
Fundbox small business loans pros and cons
Pros
Easy online application process
Application decision the same business day
Fast access to funds
Cons
APR is higher than traditional banks
Doesn't help business owners improve their credit score
Short-term loans have frequent repayment terms
Pros explained
Easy online application process
Fundbox makes its entirely online application process fast and easy. Simply input your personal and business information, connect your business checking account or accounting software to the Fundbox website and wait for approval.
Unlike other lenders, you don't have to pick up a phone to complete your loan application or to get approval. However, customer support staff is available if you run into a problem during the application process.
Application decision the same business day
Fundbox uses an AI-powered loan application processor to render a decision in as little as three minutes. Traditional lenders may take days or even weeks before making a decision.
Fast access to funds
Once approved, funds could be available as quickly as the next business day. Fundbox will deposit your funds directly into your bank account, granting you immediate access to your loan. Conventional lenders may require several days to get the funds into your account.
Cons explained
APR is higher than traditional banks
You can expect to pay between 10% and 80% APR on your loan. Factors like your credit score and loan repayment length will influence the rate you qualify for. With a traditional lender, you might expect to pay somewhere in the neighborhood of 5% to 20% APR for a business line of credit.
Doesn't help business owners improve their credit score
You won't get a boost to your credit score by making timely repayments on your Fundbox loan since Fundbox doesn't report to any of the major business credit rating bureaus. You may prefer a lender that reports to the business credit bureaus since a good repayment history can bolster your business credit score. This will make it easier for you to qualify for a more affordable loan in the future.
Lenders often use personal credit scores when evaluating the risk of making a loan to a small business. Even though businesses can have their own credit scores, lenders still see the owner's creditworthiness as an important factor that can help them predict the likelihood of their loan getting repaid.
Short-term loans have frequent repayment terms
Fundbox requires you to make weekly payments on each loan you take out. Additionally, it currently only offers 12-24-week repayment terms, which means you'll be looking at frequent and expensive loan repayments.
By comparison, some competitors offer much longer repayment schedules that only require you to make monthly payments. While you may end up paying more over the long run, many borrowers find the smaller and less frequent payments easier to manage from a cash flow perspective.
Fundbox small business loans policy plans/offerings
Currently, Fundbox only offers one loan product. However, it is in the process of expanding its loan offerings with a subscription-based model that will provide added perks to borrowers.
Business lines of credit
You can take out a business line of credit ranging from $2,000 to $150,000 with Fundbox. A business line of credit is a type of revolving loan. Similar to a credit card, you can borrow as much as you'd like up to your credit limit. You can select either a 12 - or 24-week repayment schedule.
With a Fundbox line of credit and a Flex Account — a business demand deposit account — you can get a three-day grace period on late payments, and Fundbox doesn't charge an account maintenance fee.
While Fundbox doesn't charge a prepayment fee if you choose to pay off your loan earlier, it does frontload its rates. For example, you can expect to pay more in interest on weeks one through four than you will on weeks five through twelve on a twelve-week loan period. Fundbox doesn't require that you take out a loan upon receiving approval.
Fundbox is planning on rolling out a paid subscription model that would grant users access to lower-priced loans and other perks like priority customer service and the option to make monthly payments. However, Fundbox Plus is still in beta testing and unavailable to the general public.
Fundbox small business loans pricing
Fundbox charges its customers very few fees. You don't need to pay:
An application fee
A loan origination fee
An account maintenance fee
A prepayment fee
Inactivity fees
However, you may find yourself on the hook for late fees and non-sufficient fees.
Fundbox makes up for its lack of fees with high rates. Expect to pay anywhere between 10% and 80% in APR. While these numbers exceed many of its close competitors, it's important to note that Fundbox operates on a different business model than most lenders.
Between its low draw amount, fast-paced repayment schedule and fast funds disbursal, you can't make an apples-to-apples comparison against a conventional lender like a bank or even some alternative lenders.
Fundbox small business loans financial stability
None of the three major credit rating agencies — Equifax, Experian and TransUnion — have evaluated Fundbox. In 2021 it received $100 million in funding from a series D round of investment that valued the company at $1.1 billion. Investors typically won't give their money to companies without a firm financial footing, which suggests that Fundbox is stable and at little risk of going insolvent in the near future.
Although we always try to include accurate and up-to-date information on regulatory and legal actions, we don't claim this information is complete or fully up to date. As always, we recommend you do your own research as well.
Fundbox small business loans accessibility
Fundbox is available to those who meet the requirements and are residents of all 50 states, Washington D.C. and several overseas U.S. territories. Compared to many competitors, Fundbox wins points on accessibility with its low credit score requirements, lack of fees and simple online application form.
Availability
Fundbox is accessible to business owners from:
All 50 states and Washington D.C.
Guam
American Samoa
Northern Mariana Islands
Puerto Rico
U.S. Virgin Islands
To qualify, you must have the following:
At least $100,000 in annual revenue
Been in business for at least three months (although six months is ideal)
A business checking account
At least a 600 FICO credit score
Contact information
Fundbox makes it easy for prospective and current customers to get in touch. You can reach out to a Fundbox representative in one of the following ways:
Phone: Call Fundbox's customer service line at (855) 572-7707 between 8 a.m. and 8 p.m. ET, Monday through Friday.
Email: Send Fundbox an email at support@fundbox.com.
Snail mail: Send Fundbox a letter at 6900 Dallas Parkway STE 700, Plano, TX 75024.
Social media: Fundbox maintains active social media profiles on Twitter, Instagram, LinkedIn and Facebook.
User experience
Fundbox's intuitive online application form offers a smooth user experience. Once approved, you can withdraw and manage payments through your online dashboard.
Comments taken from trusted third-party review platforms highlight Fundbox's clean and intuitive user interface. Other five-star reviews rave about speedy loan disbursals. Fundbox gives out a constant stream of updates and reminders to keep its customers on track.
Fundbox small business loans customer satisfaction
Fundbox boasts a 4.8/5 star rating average on the Better Business Bureau (BBB) website with 421 customer reviews. The BBB has assigned it an A+ rating. Additionally, in the past three years, it has received just 14 customer complaints.
Many reviews praised Fundbox for its excellent customer service and speedy loan disbursals. A few customers mentioned getting their credit limit raised automatically after establishing a history of making on-time payments.
Fundbox small business loans FAQ
Is it hard to get approved for a Fundbox loan?
Fundbox has lower eligibility requirements than many of its competitors. With that said, you must still meet certain prerequisites to qualify for a loan. These include a 600 minimum credit score, annual revenues above $100,000, your business must be based in the U.S. and it must be at least three months old.
Even if you meet all of the minimum requirements, there's no guarantee that you'll be accepted. However, generally speaking, gaining approval from Fundbox for a business line of credit is easier than seeking a similar loan product from another lender. Many lenders have more stringent lending requirements. For example, Kabbage, a major competitor, requires that you have a minimum credit score of 640 and at least one year of business history.
Does Fundbox run your credit?
Fundbox will do a soft credit check during the approval process. This won't impact your credit score. Then it does a hard credit check when you make your first draw. Your credit score won't take a hit until after you've made a specific request for funds. However, Fundbox may make periodic soft credit checks for assessment.
How many customers does Fundbox have?
Founded in 2013, Fundbox has already established a solid track record for itself. Over the past decade, it has provided over $3 billion in capital to more than 500,000 businesses.
What minimum credit score is required with Fundbox?
Fundbox requires that applicants have a minimum credit score of 600. As with most loans, a better credit score will open up more favorable rates and a higher credit limit.
How we evaluated Fundbox small business loans
We evaluated Fundbox using the following criteria:
Financial stability: We used publicly available data to assess Fundbox's overall financial health.
Customer satisfaction rates: We used trusted third-party platforms like the BBB to evaluate Fundbox's overall customer satisfaction level.
Maximum loan amount: We looked at the maximum loan amount that the average borrower could expect to get from Fundbox.
Repayment schedules: We assessed Fundbox based on its repayment schedule structure.
Loan offerings: We looked at the variety of small business loans on offer at Fundbox.
Interest rates and fees: We evaluated Fundbox based on its total cost including its interest rates and fees.
Availability: We assessed Fundbox according to how available it was to borrowers nationwide.
Accessibility: We evaluated Fundbox based on how accessible its loan products are for small businesses.
Summary of Money's Fundbox small business loans review
Fundbox makes it easy to sign up for a business line of credit through its AI-powered application system. You can get approved in just three minutes and receive your funds as soon as the next business day. Ultimately, you might choose Fundbox if you have poor credit and need money fast. However, if you have a decent credit score and can afford to wait, you might be better off with a competitor that offers lower rates.
Ready to learn more about small business loans? Check out our comprehensive guide to the best small business loans.