Why You Can't Figure Out What a Funeral Costs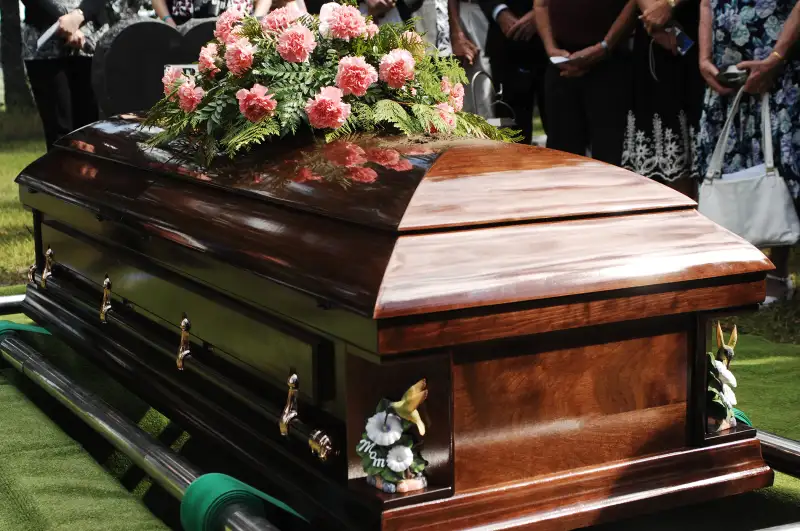 How much does a funeral cost? The answer can vary widely -- and you can't expect funeral homes to help you figure out the answer.
Prices can range widely, even within a local market, and the majority of funeral homes fail to disclose their prices adequately, the Consumer Federation of America and the Funeral Consumers Alliance said in a report released Monday that blasted the industry for its lack of transparency.
"I was stunned at the prices," Stephen Brobeck, the consumer federation's executive director, said in announcing the study results. "This is not a competitive market, and that's because it's very difficult to comparison shop."
The cost for the same funeral services varied by at least 100% within each of the 10 metro areas studied; in many spots the priciest option was more than three times as expensive as the cheapest option. A full-service funeral in Washington, D.C., for instance, could cost a family anywhere between $3,770 and $13,800.
"The lack of price competition is unfortunate given the relatively high cost of funeral services and the reluctance of many bereaved consumers to comparison shop for these services," Brobeck added in the press release announcing the study.
Withholding Prices
One problem: Funeral homes are less than forthcoming about pricing information. Only a quarter of the 150 funeral homes surveyed fully disclosed prices on their websites, the study found. (In several metro areas, there were no funeral homes -- or only one -- that posted price information online.)
Another 29% provided the information after an email, and 29% only gave the requested information after an email and phone call. The remaining 16% of funeral homes did not provide any price information -- or provided it only if a customer visited the funeral home. That latter group is in violation of the Federal Trade Commission's 1984 Funeral Rule, which aimed to improve transparency by requiring homes to provide information over the phone and an itemized price list in person.
Yet even the Funeral Rule's protections are outdated. "Today's consumers expect to get the information online, which is why we undertook this survey and are asking the FTC to consider updating the rule," Brobeck said Monday.
In conducting the study, researchers priced out three types of commonly offered services: direct cremation without a ceremony; immediate burial without ceremony or the cost of a casket; and a full-service funeral. The latter -- which ranged overall from $2,580 to $13,800 -- included the basic services of the funeral director and staff, as well as transport of the body from place of death to funeral home, embalming, other preparation of the body, viewing or calling hours, funeral ceremony with casket present, hearse to cemetery, sedan or limousine for family, and graveside ceremony.
The survey looked at funeral home services in Atlanta; Washington, D.C.; Philadelphia; Mercer County, N.J.; Indianapolis; Minneapolis; Denver; Tucson, Ariz.; Orange County, Calif.; and Seattle. Full price results for each of the metro areas are at the bottom of this page.
The Funeral Consumers Alliance, a nonprofit advocacy group, called on the FTC to update its consumer-protection rules.
"The FTC needs to require funeral homes to disclose prices clearly and completely on their websites," the group's executive director, Josh Slocum, said in the announcement. He praised the example set in California, which he says requires funeral homes to disclose prices on their websites. (Thirteen of the 15 surveyed California funeral homes were compliant, the study found.)
3 Tips for Consumers
Displaying prices online would certainly ease consumers' burdens, but you will still need to shop around. Here's what you should do today to make sure you're not getting ripped off, according to an award-winning Money series that looked at the financial challenges of end-of-life care:
Check prices at three or more funeral homes. Most consumers don't shop around when planning a funeral. Don't feel pressured to go with the first place you see or the one everyone you know used; you can compare costs by phone or online in less than a day.
Ask for a fee breakdown: Ask about both the mandatory basic-services fee, which covers the time and overhead of the funeral director and staff, and itemized charges for the additional services you select.
Get help with the search. If collecting multiple quotes feels too daunting, try efuneral.com or Everest's Price-Finder tool, good for pricing up to eight homes in your area ($29, everestfuneral.com). You can also sometimes get discounted rates through your local branch of the Funeral Consumers Alliance (funerals.org).
Here's how prices break down (in dollars) in the areas covered by Monday's study.
| | Cremation | | Immediate Burial | | Full-Service Funeral | |
| --- | --- | --- | --- | --- | --- | --- |
| Location | Low | High | Low | High | Low | High |
| Atlanta | 850 | 3,640 | 1,195 | 5,200 | 3,370 | 11,050 |
| Washington, D.C. | 1,295 | 7,595 | 1,410 | 6,800 | 3,770 | 13,800 |
| Philadelphia | 1,365 | 3,345 | 1,080 | 3,600 | 4,135 | 7,990 |
| Mercer County, N.J. | 1,300 | 4,315 | 850 | 4,040 | 3,710 | 6,605 |
| Indianapolis | 895 | 3,295 | 1,295 | 4,365 | 2,700 | 6,415 |
| Minneapolis | 750 | 3,000 | 650 | 3,395 | 2,580 | 7,855 |
| Denver | 1,055 | 2,840 | 640 | 3,140 | 2,630 | 8,140 |
| Tucson, Ariz. | 649 | 2,440 | 640 | 3,140 | 2,630 | 8,140 |
| Orange County, Calif. | 795 | 3,540 | 985 | 4,395 | 3,854 | 10,075 |
| Seattle | 495 | 3,390 | 690 | 3,395 | 2,805 | 5,515 |