Gas Prices Are Bound to Keep Rising During the 2016 Holiday Season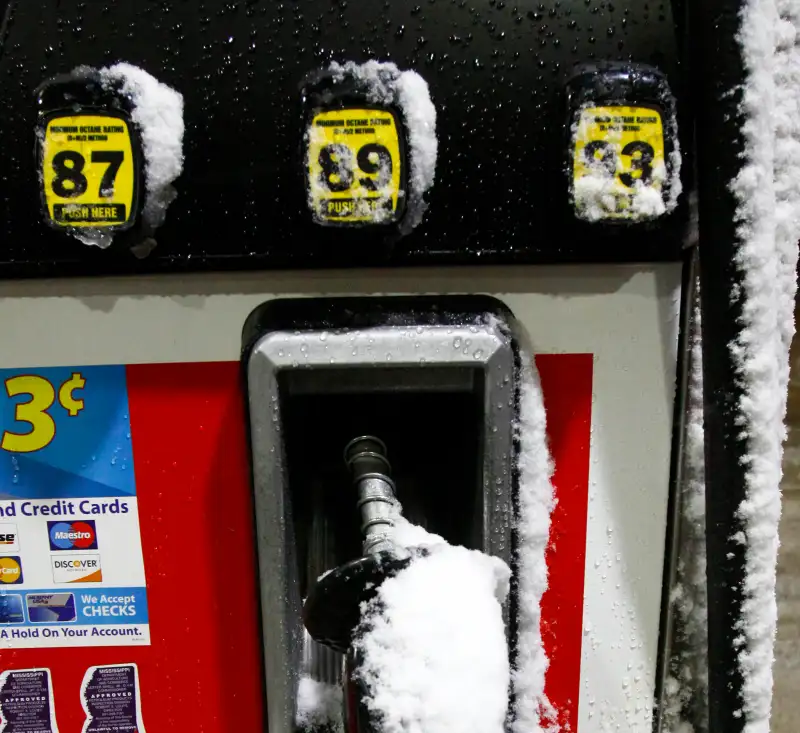 For the past two years, gas prices plummeted during the holiday shopping season. The national average for a gallon of regular was $3 around Halloween 2014, and then dropped to $2.20 by the start of 2015. In late 2015, the average dipped from $2.16 in mid-November to under $2 before Christmas.
For the 2016 season, however, just the opposite is happening. A series of agreements by the Organization of Petroleum Exporting Countries (OPEC) is expected to limit oil production, thereby pushing prices higher. Reuters reported on Monday that crude oil prices rose to a 16-month high of $55 per barrel. And the natural consequence of rising oil prices is more expensive prices at the pump for drivers.
Monday's report from AAA pointed to OPEC's latest "effort to rebalance the global oil supply and raise prices" for oil as the reason why gas prices are increasing at a time of year when they normally retreat. The average price of a gallon of regular is now running $2.18, up 5¢ in one week, and 14¢ higher than this time last year. In states such as Indiana, Michigan, and Ohio, average gas prices increased more than 10¢ per gallon just in the past week.
It seems highly unlikely, however, that gas prices in the U.S. will return to the $3 range of 2014 anytime soon. In fact, the experts at GasBuddy wrote on Monday they believe that oil prices are being pushed higher into a bubble due to OPEC, and that the bubble will pop—though perhaps not until 2017 arrives.
"As I wait for the oil price balloon to burst, the rally in oil prices will lead to higher gasoline prices in much of the country over the next weeks," GasBuddy senior petroleum analyst Patrick DeHaan said. "Average prices could rise 5-15 cents per gallon in the week ahead, so motorists in nearly all communities should plan accordingly."