Gas Prices Are Back Above $3 in All 50 States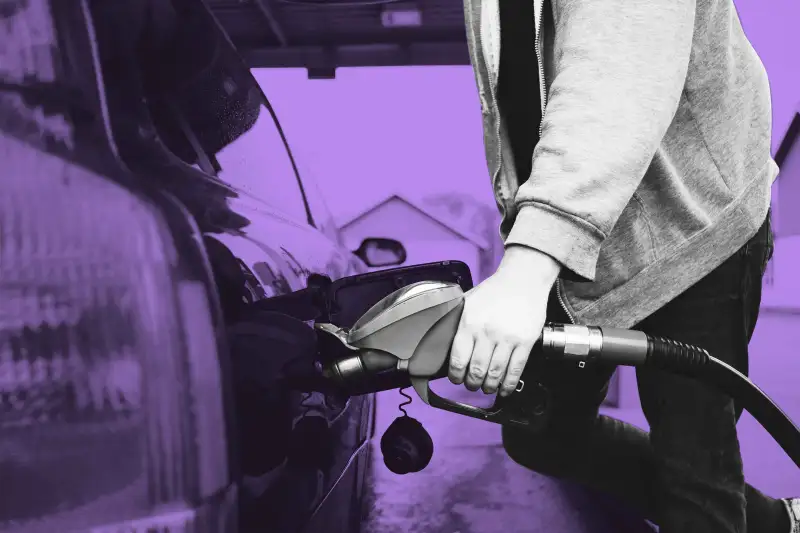 Gas prices are up more than 30 cents in the past month, and the average gallon once again costs more than it did a year ago.
For most of last summer and fall, gas prices were declining from the record high above $5 set back in June. But prices have been rising again since Christmas, and the national average is now $3.39, according to price comparison app GasBuddy, up from a recent low of $3.05 in late-December.
What experts say
Rising oil prices and refinery issues impacting gasoline supply are lifting prices at the pump, Patrick De Haan, head of petroleum analysis at GasBuddy, wrote in a blog post.
Gas costs have increased with oil prices hovering around the highest levels they've hit in the past two months.
Crude oil, which accounts for about 55% of what drivers pay for a gallon of gas, was trading at around $82 per barrel on Monday, according to the West Texas Intermediate measure.
Oil prices are up on positive news about China's easing of coronavirus restrictions. "The Chinese reopening on the back of much more relaxed COVID curbs has boosted demand expectations, lifting the price of crude in the process," Craig Erlam, senior market analyst at OANDA, said in a report.
According to AAA, warmer temperatures have also increased driving activity, increasing gasoline demand.
What it means for you
Filling up your tank will continue to be more expensive in the coming weeks, experts predict. "Moving forward, it doesn't look good for motorists, with prices likely to continue accelerating," De Haan says.
The average gallon of gas now costs more than $3 in all 50 states. A month ago, the average price was below $3 in 29 states.
In early December, gas prices fell below year-ago levels, which was a major milestone. On Monday, the average gallon was 7.2 cents more expensive than it was a year ago
Keep in mind
Despite the uptick in prices, gas is still much cheaper than it was for the majority of 2022. The price of the average gallon is about $1.60 lower than last year's record high and more than 55 cents lower than last year's average price of $3.96.
The 2023 forecast for gas prices from Gas Buddy calls for the average gallon of gas to cost $3.49 overall for the year, which is 10 cents higher than the average today. The highest prices of the year are expected during the summer driving season.
Bottom line
Gas prices are up across the country thanks to higher oil prices, and the outlook isn't great for drivers. "There is a lot of upward pressure on gas prices at the moment," AAA spokesperson Andrew Gross wrote in a report Monday.
More from Money:
Why Gas Prices Will Fall in 2023, According to Experts
Buyers Are Getting Discounts on New Cars Again — but There's a Catch