This Is the Week Average U.S. Gas Prices Will Drop Below $2 Per Gallon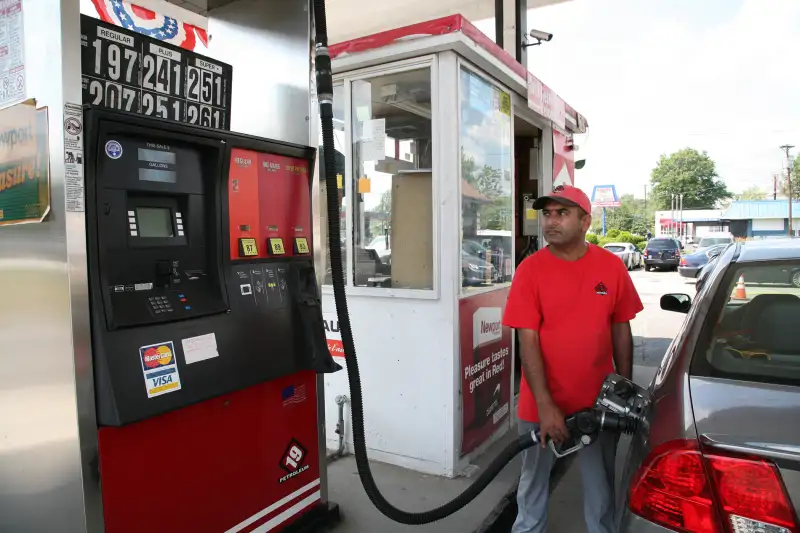 Yvonne Hemsey—Getty Images
The national average for a gallon of regular gasoline has been hovering just a few pennies above $2 for more than a week straight. But analysts think that this is the week that we will finally dip under the mark.
As of Tuesday, the national average is $2.027 per gallon, down from $2.032 on Monday, according to AAA. If prices fall just a tiny fraction of a cent by Wednesday—and experts say this is highly likely to happen—we'll hit a six-year low, as the last time prices were as cheap as $2.025 nationally it was March 2009 and the Great Recession was causing havoc.
And the forecasts call for gas prices to keep on falling. "In the same week that the national average hits a new six-year low, we could also see the national average decline under $2 per gallon," GasBuddy reported. Granted, many American drivers are already accustomed to paying less than $2 for gas: "Half the nation's fifty states now boast gasoline prices that average under $2/gallon, with nearly two-thirds of the nation's 130,000 gas stations charging less than that."
AAA is also predicting that the national average "should soon fall below the $2 per gallon mark for the first time since 2009." Average prices have fallen nationally in 30 out of the past 32 days, and drivers today are paying 64¢ less per gallon than they were a year ago at this time.
MORE: Even Cheaper Gas? Oil Prices Are Dropping to Pre-Recession Levels