Gas Prices Starting to Rise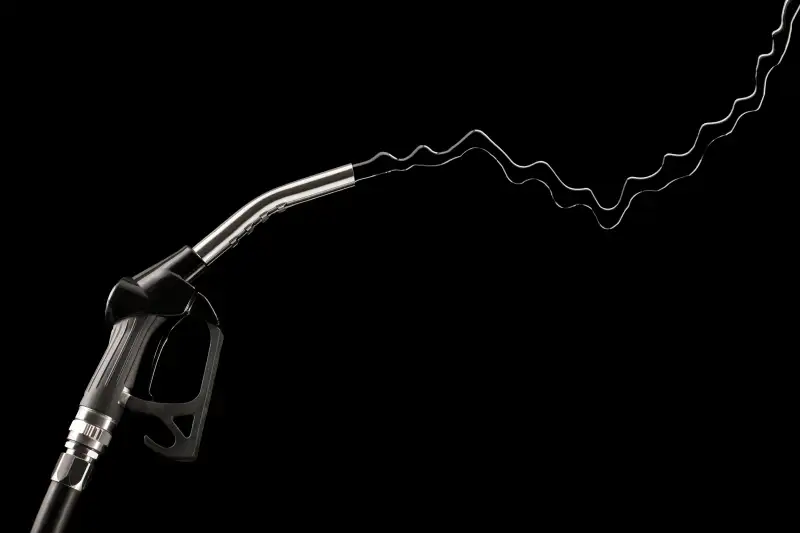 Last week, something weird happened: Gas prices rose. In most years, an increase in gas prices around now isn't unusual at all. In fact, a gas price hike at the start of the year has become more or less an annual tradition lately. But this year, the late January rise ended a historic decline in fuel prices that stretched 123 consecutive days.
That rare increase in prices at the pump appears to be no fluke. According to AAA, the national average for a gallon of regular bottomed out at about $2.03 last week. The average has since inched up a penny or fraction of a penny here and there, reversing earlier trends in which it dropped 1¢ daily for weeks. Yesterday, the national average hit $2.056, and it's up to $2.067 on Tuesday.
Very recently, AAA forecast that the national average would dip below $2 a gallon by the start of February. Now it looks like we'll never get there. Instead, AAA researchers and other gas analysts are saying that prices are likely on the upswing through spring.
"It is a good bet that most drivers will pay more for gasoline in March than today," AAA spokesperson Avery Ash said in a press release this week.
Oil refineries have reduced their output lately, and the result is rising wholesale gasoline prices—which translate to rising consumer prices as well, GasBuddy senior analyst Gregg Laskoski explained in a post published Monday: "From Jan. 7 up to this morning, wholesale prices on average are up 23 cents per gallon so there's no doubt now that the first-quarter climb is under way and is already being reflected in rising prices at the pump."
In all likelihood, the gas stations that will see the steepest price increases are the ones that have been selling the cheapest gas in recent weeks. For instance, the statewide average in California is currently $2.45 per gallon, but some stations have been trying to woo customers with prices under $2. It's these kinds of stations, GasBuddy analyst Allison Mac told the Sacramento Bee, that "will see the most dramatic change. Those are the stations that are going to see 20 to 30 cents [price-per-gallon increases], probably over the next couple of weeks into mid-February."
Even with the tides turning toward higher gas prices, drivers should keep in mind that fuel costs remain exceptionally cheap. This week's message from AAA noted that more than half the gas stations in the U.S. still have gas under $2 per gallon, that the average last month was $2.11—incredibly cheap compared to $3.30 in January 2014—and that it does not expect the national average to ever surpass $3 in 2015. Mind you, the average was well over the $3 mark for the majority of 2014, and it was considered a big deal when prices dipped under $3 at any station. What's more, the national averages for the years 2012 and 2013 were well over $3 per gallon.
In other words, even if gas prices creep upward for months, drivers will still be paying far less than they have during the past few years.