Gas Prices Could Rise 60 Cents or More by Memorial Day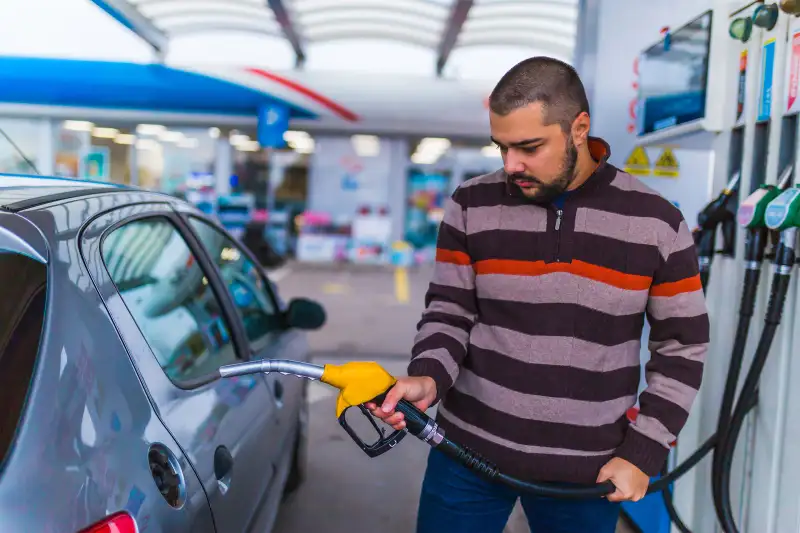 Drivers have enjoyed lower and more stable gas prices in recent months — welcomed relief after average prices soared above $5 nationally last summer. But experts say gas prices are poised to rise again as we move into spring.
In all but one of the past 10 years, the price of the average gallon of gas increased in the U.S. during the transition from winter to spring, according to price comparison app GasBuddy. The one exception was 2020, when prices declined because demand for gasoline plummeted at the start of the pandemic.
The average gallon currently costs about $3.41, down more than 73 cents from a year ago when the price was above $4. But gas prices have been increasing, up by nearly 10 cents in the past week.
Prices vary significantly depending on where you live. In Mississippi and Texas, the average gallon costs just below $3, while prices in Hawaii and California are at $4.86 and $4.88, respectively.
What experts say
It's possible we could see a $4 national average return at some point in the coming months, GasBuddy said in a Monday report. The price of the average gallon is rising as the annual transition to more expensive summer-grade gasoline is getting underway.
"The higher cost of these various blends is being passed along to motorists, as we see every year ahead of the summer driving season," Patrick De Haan, the company's head of petroleum said. "While we may not see weekly increases, the overall trend will remain upward through much of the spring."
The transition to summer gasoline will be complete in most of the country by Memorial Day, and the average gallon could hit $4 by then, De Haan says. Still, prices aren't expected to get nearly as high as they were last Memorial Day, when the national average was above $4.60.
If oil prices remain lower in the coming months, drivers in most parts of the country could continue paying less than $4 per gallon. Crude oil, which accounts for about 55% of what drivers pay for a gallon of gas, was trading at around $79 per barrel on Tuesday, according to the West Texas Intermediate measure. That's 34% lower than the level a year ago.
More from Money:
Why Gas Prices Will Fall in 2023, According to Experts
There Are Now Only 10 New Car Models That Cost Less Than $25,000